This morning's wee hours found me drawing at another post-prom. This one was held in a fire company hall, and was more low-key than some I have done, but I am sure the students enjoyed it just as much!
High-schoolers are such fun to draw, in some ways they are grown-up but scratch the surface in most cases--they are still big kids...:-)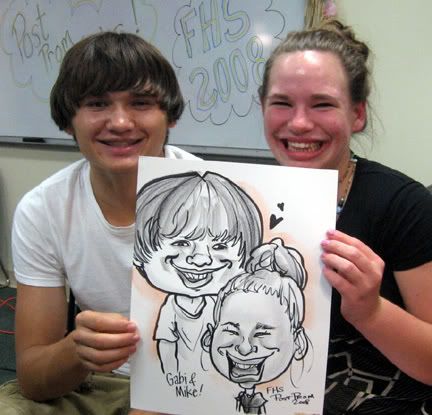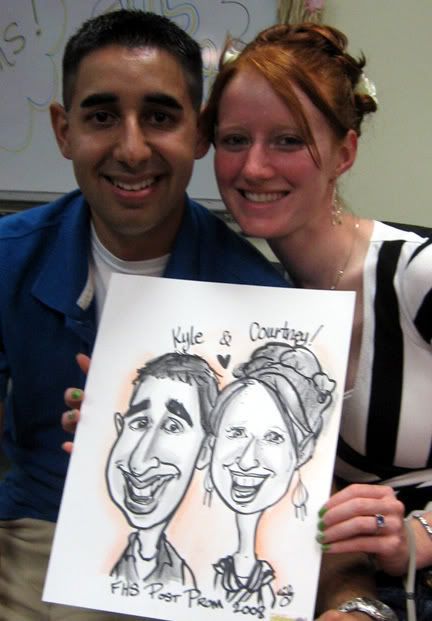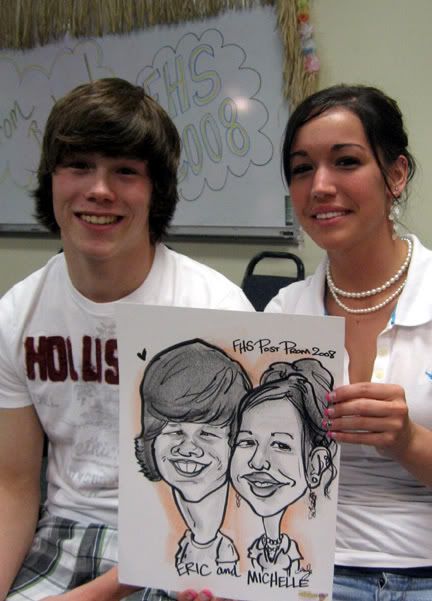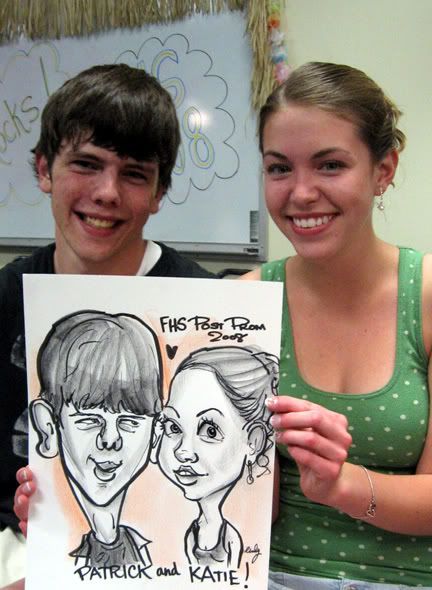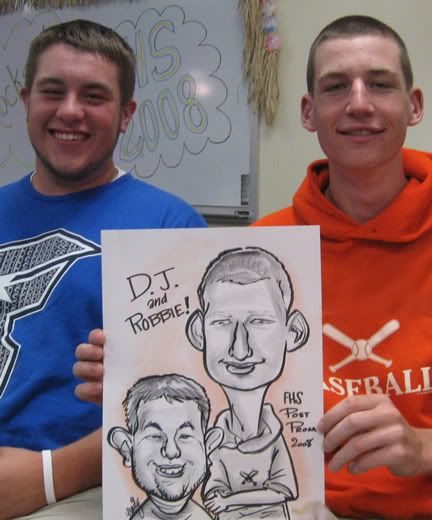 These two were the subject of many good-natured jokes among the spectators, and they told me the drawing would end up in their dorm next year, as they will be roommates.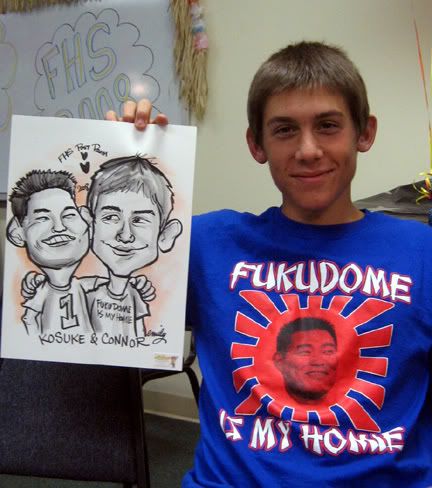 This young man asked me to include his baseball hero (pictured on his shirt) in the caricature as if he was actually there (!?). I did, and he was very pleased with the outcome!!