Another wee-hours gig this morning, but thankfully, it was very close to home.
Some very animated students sat for me!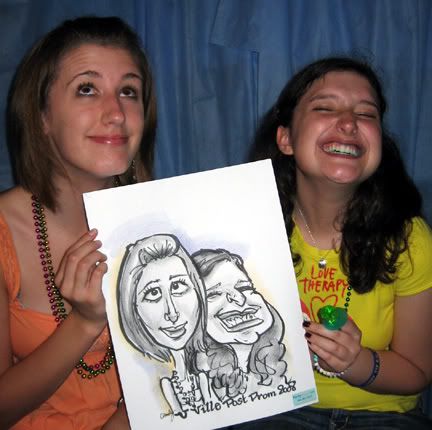 Normally, I don't draw people twice at the same event, but the girl on the left got back in my long line after getting this first drawing with her friend. I didn't have the heart to refuse her another one with a different friend, so here is her second one. They liked making silly faces, as you can see...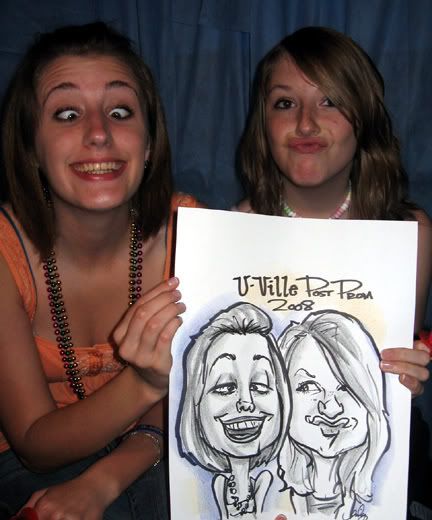 Here are some more...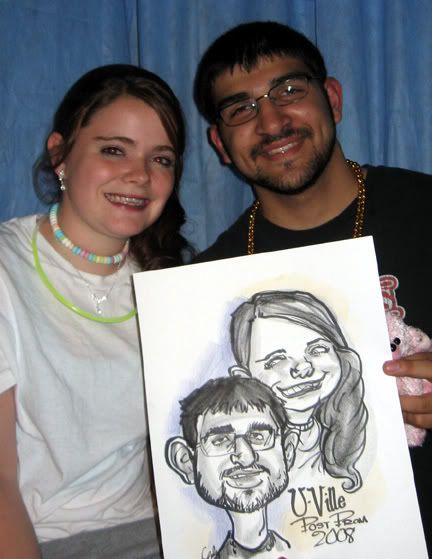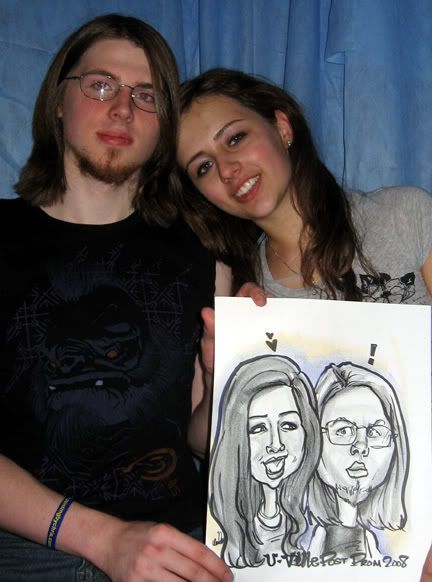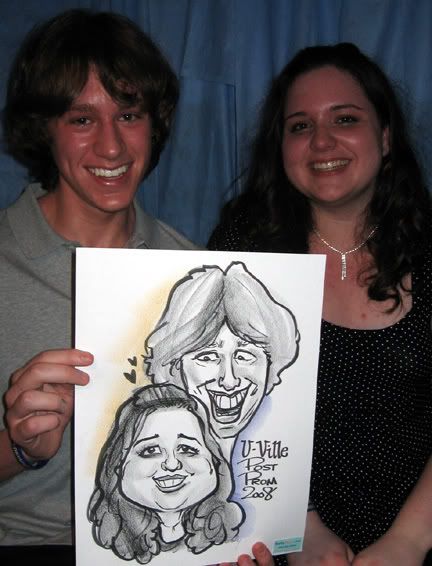 The final couple I remembered drawing at this same post-prom last year. They told me that they had copied that caricature and both had them framed at their homes...awwwwww! They're graduating this year, but I am sure I'll never forget his eyebrows! Here's the link to
last year's drawing
of them.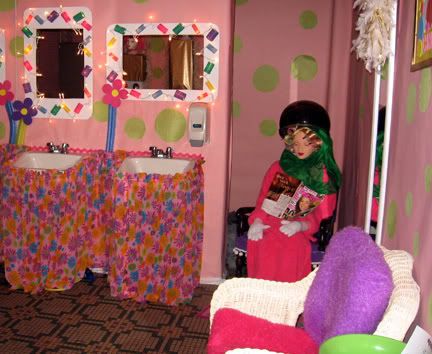 Isn't the ladies room unrecognizable as a regular boring school restroom? This school definitely has very creative themes every year.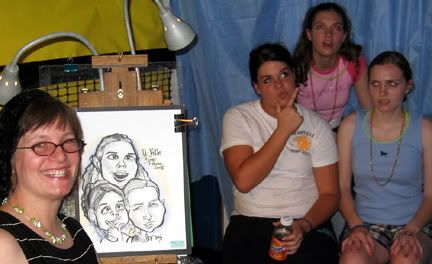 I look happy but tired! No more late nights for awhile. :-)