Well, it's not yet June, but this afternoon I did my first graduation party of the season...this family decided to hold it prior to the big day so that it didn't clash with everyone else's party next month! Smart move.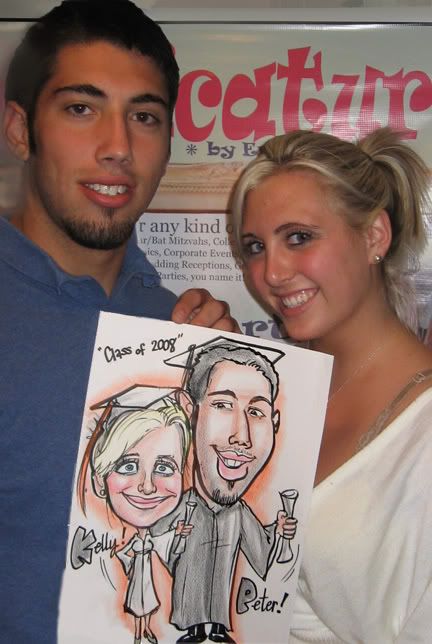 The soon-to-be-graduate and her BFF got their drawing in color...the guests received black-and-white. Once again, happily, the caricatures went over so well I was asked to stay longer to draw everyone after I'd finished the younger set. Thank you!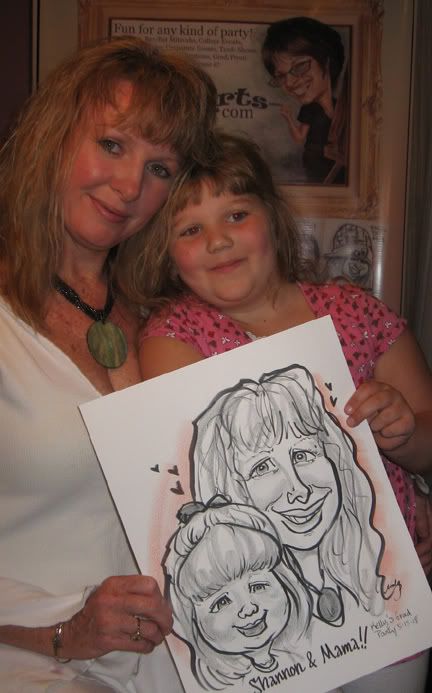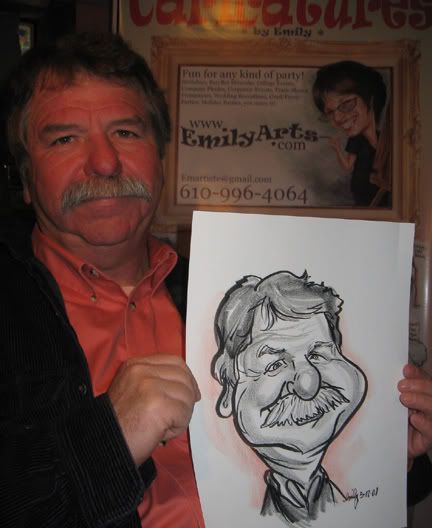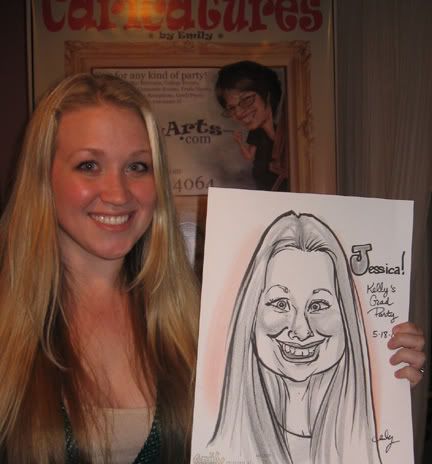 This was my last of five gigs in just 48 hours, so my shoulder was feeling a little sore by the end of the party. Many people ask if my hand hurts from so much drawing, and I reply that my upper right shoulder is what goes after intense gig-time. Wouldn't you know, the hostess was a massage therapist and gave me a mini-shoulder massage as I was drawing! It was the perfect end to a hectic but enjoyable weekend for me. I am so lucky to be able to do what I do, and get such instant gratification when my sitters see their drawings!