Yesterday afternoon, I arrived at a beautiful 1920's era banquet hall to draw at a wedding reception. In the foyer, my live caricature of the couple, done last fall, was framed and waiting to be signed by guests: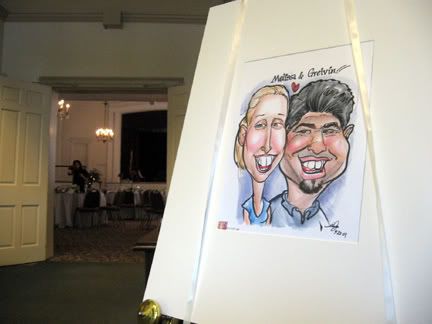 I was set up on the side of the room: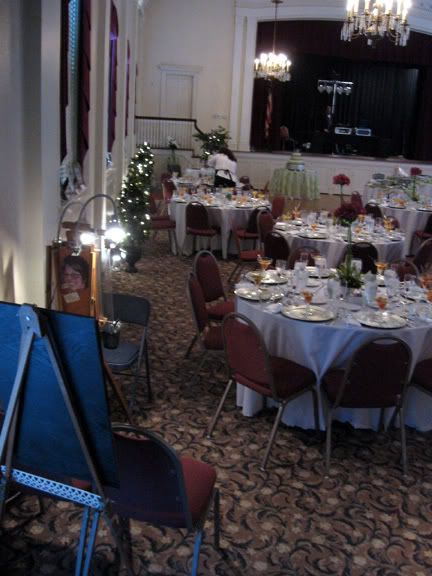 Here are some of the guests I drew, it was a very happy and sociable group brimming with laughter!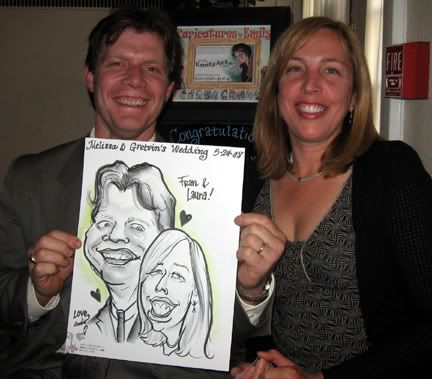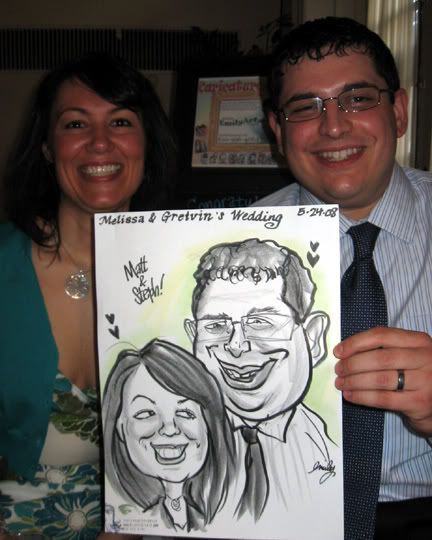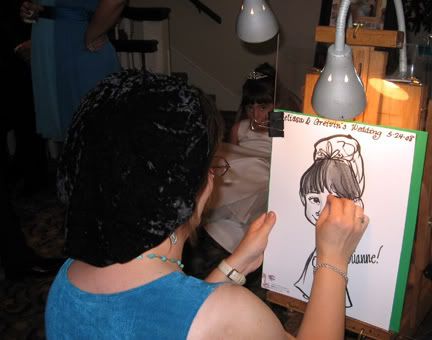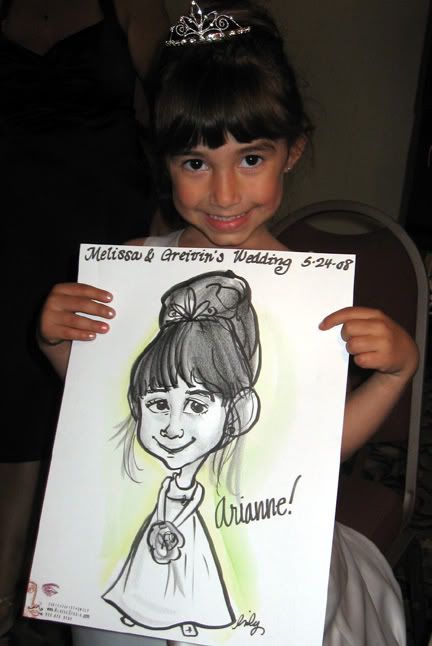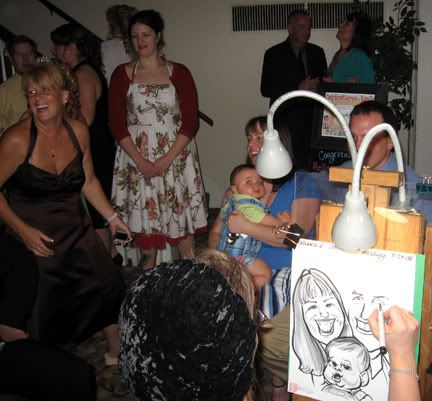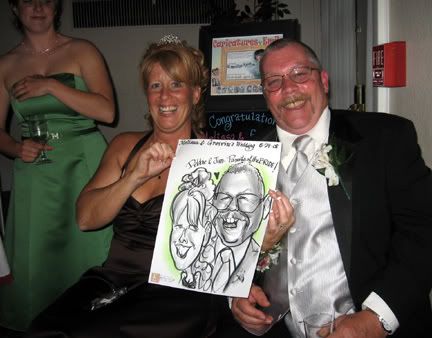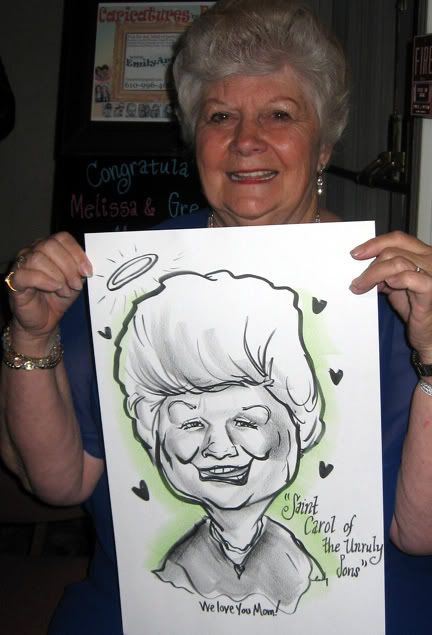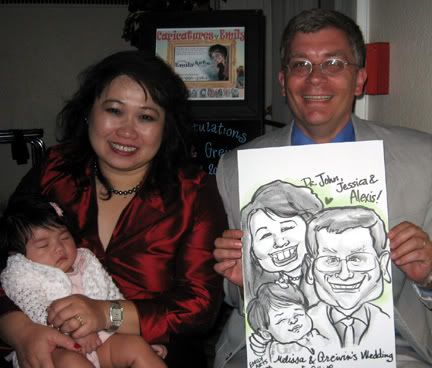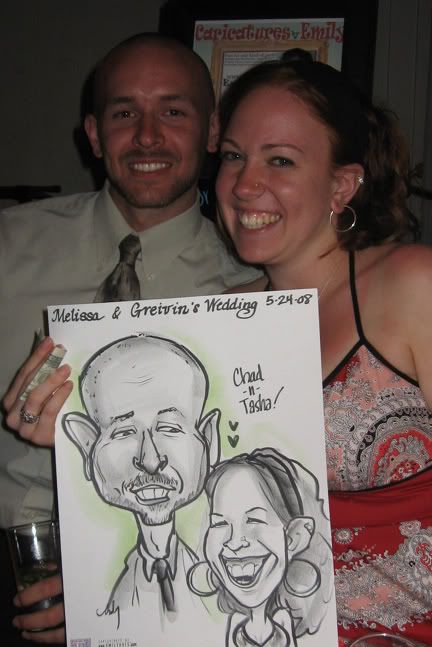 And here are the beautiful bride and handsome groom with their caricatures!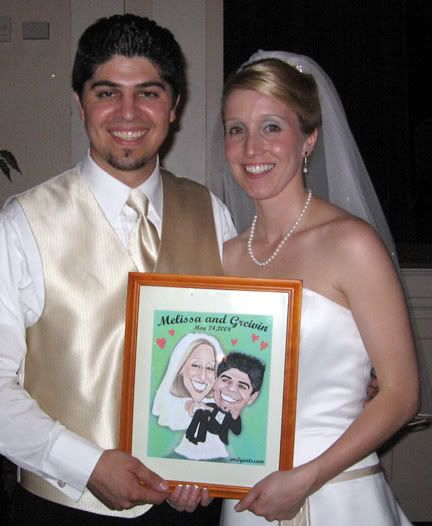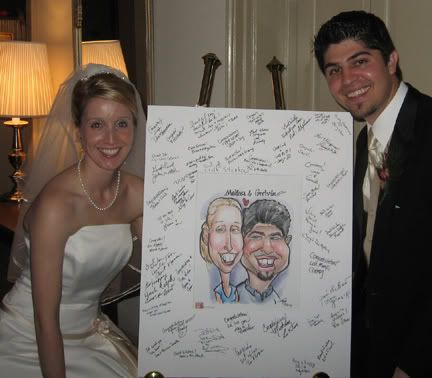 I'd like the thank the bride and groom and their families, for including me and my caricatures on their wedding day! Also thanks to Fran and Debbie for some of the photos.