...and I am enjoying it more and more. The main thing I worry about is having a mid-drawing clog. That might mean taking the airbrush apart, finding the problem, cleaning it and re-assembling it. All in front of many inquisitive eyes, while sitters are waiting! So far it has happened to me twice, and both times one of my colleagues helped me. I have gone several days now without one, so I am tempting fate by mentioning it here!
These are my favorites from yesterday: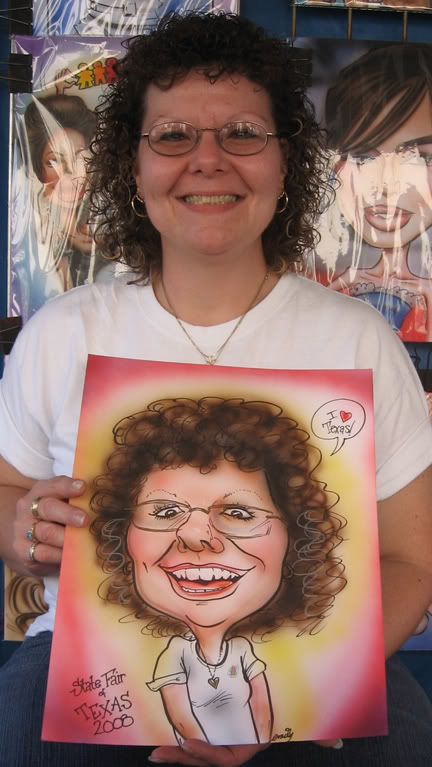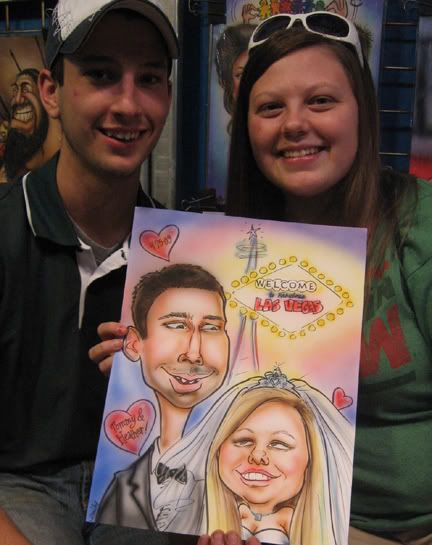 The above couple sat for me and announced they were marrying next spring in Las Vegas-- and wanted me to include the iconic sign (as I sat next to Las Vegas native Celestia Ward!)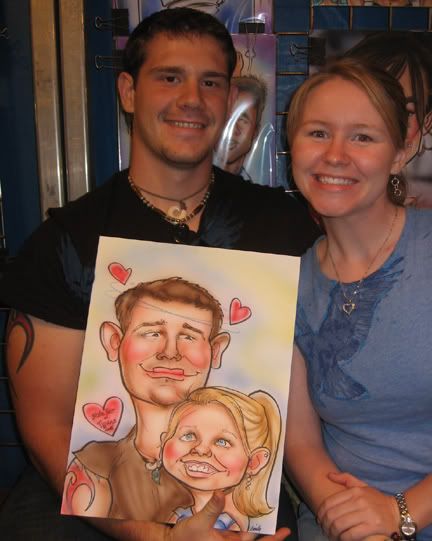 Yes, Paul, I stole your 'swooning boyfriend' visual.