Well, Celestia predicted that a week after beginning to airbrush, that I would hate my samples from my first day. She was right.
Today was Senior Citizen Day, and older folk are not known for lining up for caricatures, so we actually did have time to work on some new samples. Here are two of mine: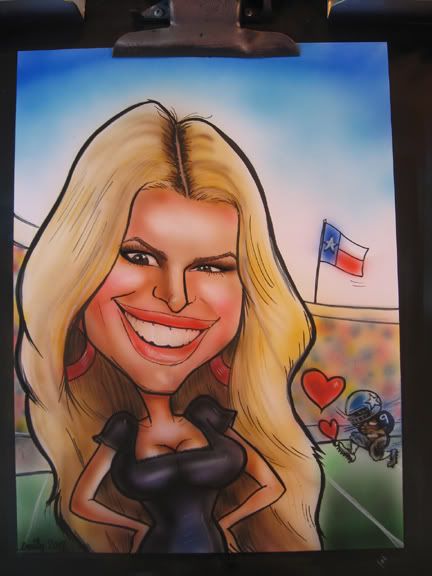 This woman is either a proud native of Texas or a curse to the Dallas cowboys...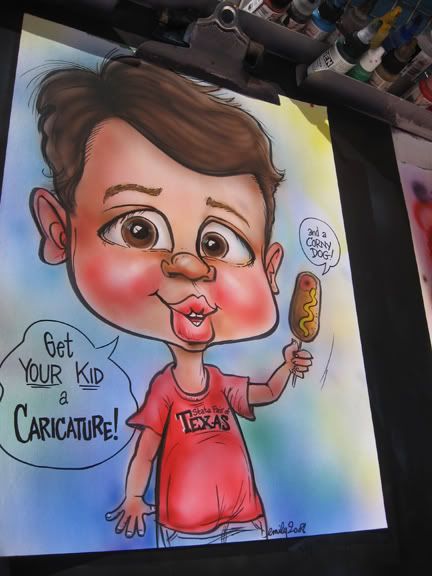 This imaginary little boy is what I keep on my drawing board between customers, to give them an idea of my style, as our samples are all mixed up on the booth display.
Here are two couples I drew: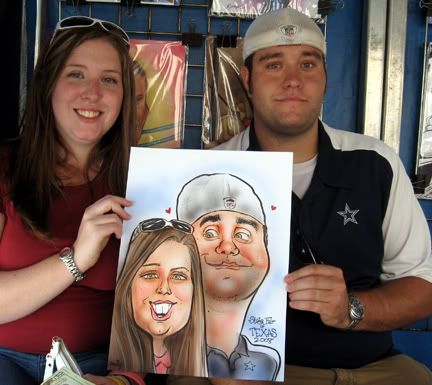 In the evening, I was told by a passerby that the Direct TV booth down the way had baseball playoffs on. It was the Phillies, where I worked for four seasons doing caricatures, so I had to take this photo. It shows almost exactly from where I sat in the stadium drawing hundreds of Phillie fans. I hope we get to the World Series!