The State Fair of Texas ends on Sunday (tomorrow) and things are heating up! All four artists at our stand are getting a steady stream of customers, and Celestia and I, as newbies, are even getting our own repeat clients--several people have come back with more family members for us to draw!
Here are some of my favorites from the past three days: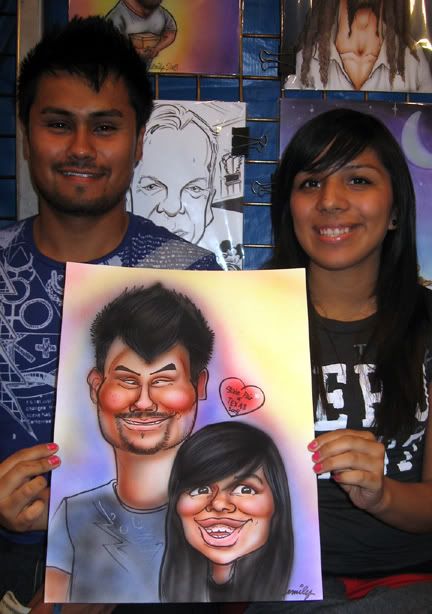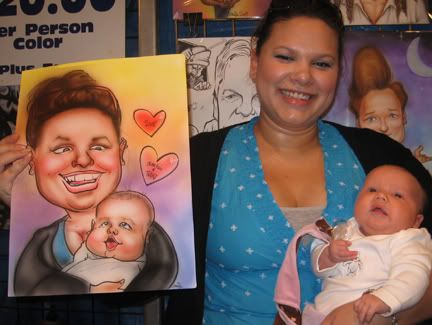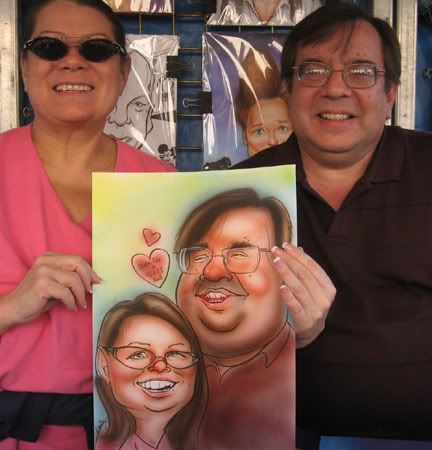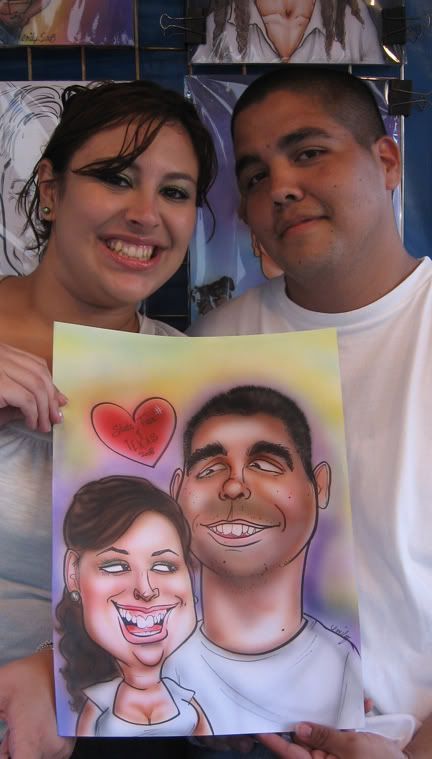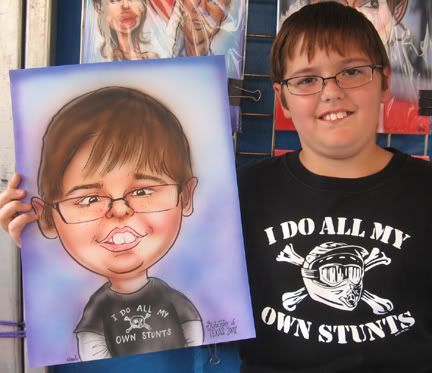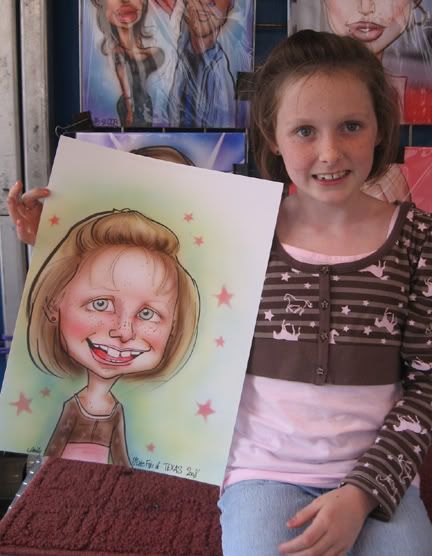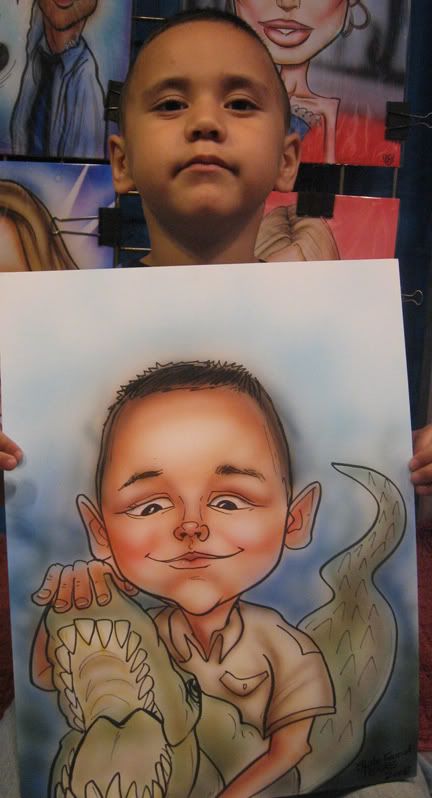 This young lad wanted to be the Crocodile Hunter, so I had to pilfer from Vlad's sample on our wall..thanks Vlad!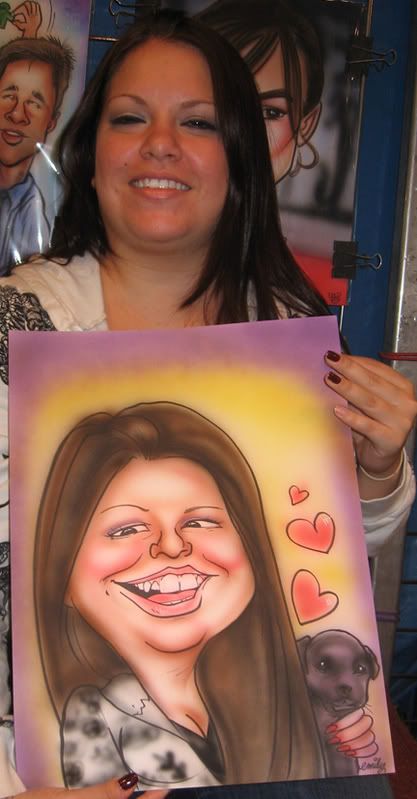 This young lady wanted her pit bull puppy included and had a photo on her cell phone!
Lorin came by and this is what resulted.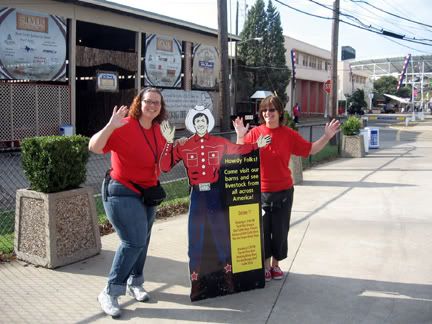 Two more days!!!