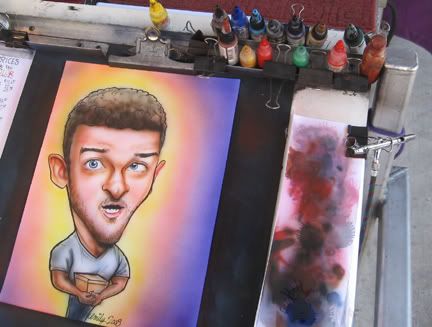 I finished up a new sample this morning. All four of us have been making samples aplenty...here's one of Paul's: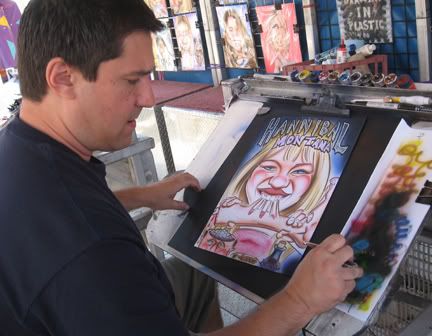 Here is one of Paul's sly caricatures:
This is Celestia's version of Vlad the baby-tamer: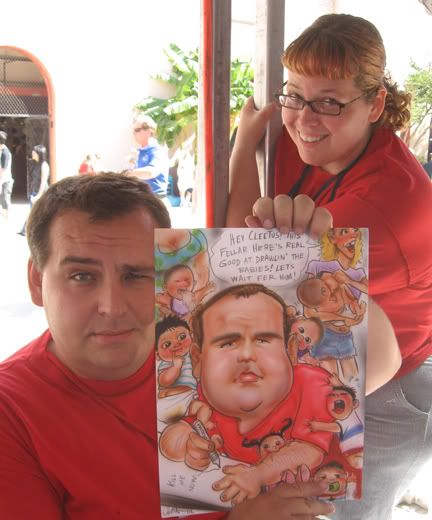 Finally, my own favorites for today: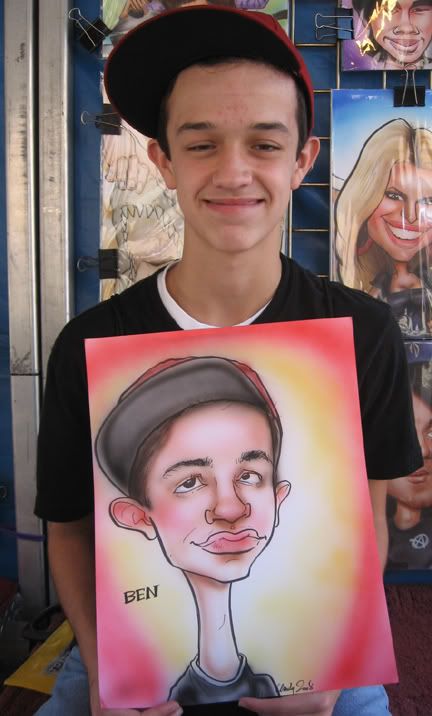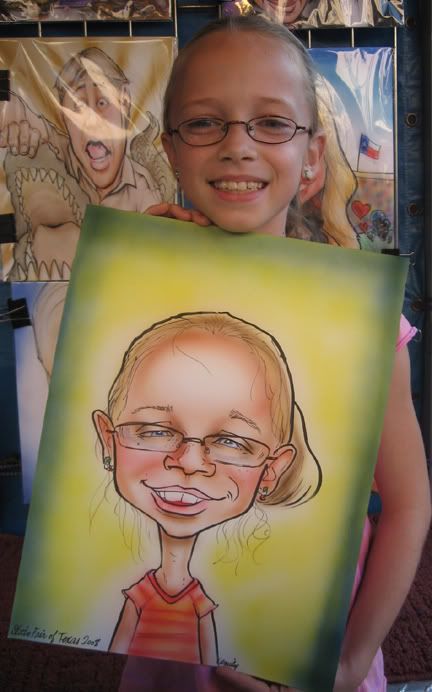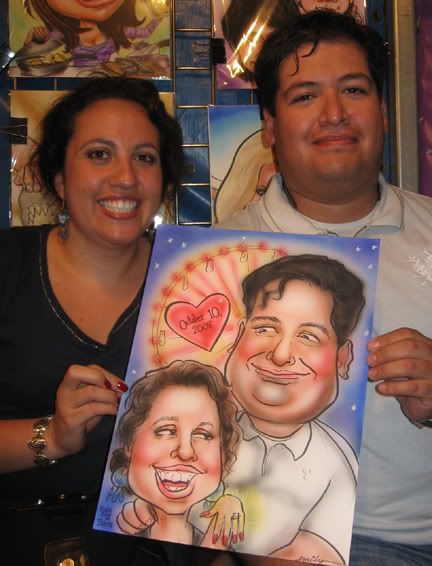 This couple had just gotten engaged on the ferris wheel before coming to me for a caricature to commemorate their big day! Aww!!!