\
My sample wall ( Obama is Celestia's) has Jessica Simpson, a new Sarah Palin, a revamped Brangelina, and a reject of two kids. All caricature artists get rejects from time to time.
The boy really wanted a caricature, his mom was not really into it, but reluctantly gave permission. I drew them, and just as I was about to color it, she told me 'it doesn't look like my kids.' So I just smiled and said, "Not a problem." After they left, I airbrushed it and hung it up, because to me, it was a successful drawing and coloring, but not everyone sees it from my perspective!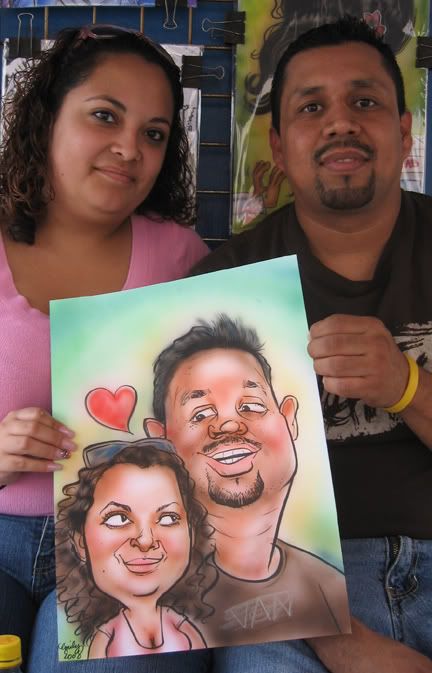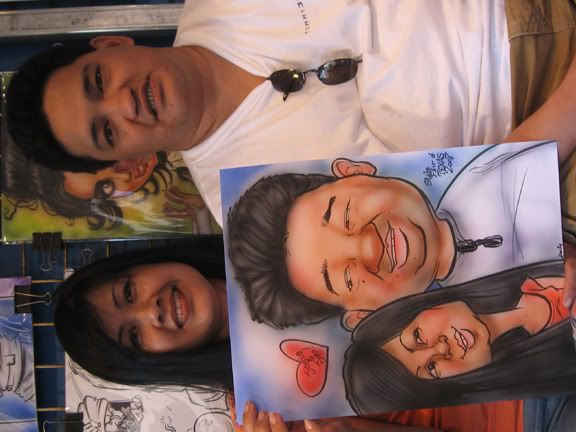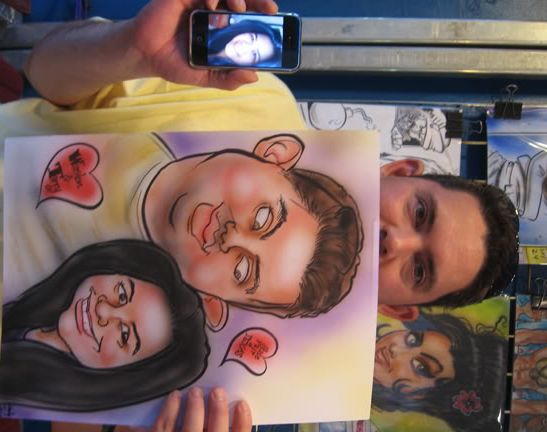 This last "couple" had a unique situation;
she
wasn't there except on his Iphone!! Usually I prefer not to work from cellphones, but this guy had both a large screen and a close -up photo to work from.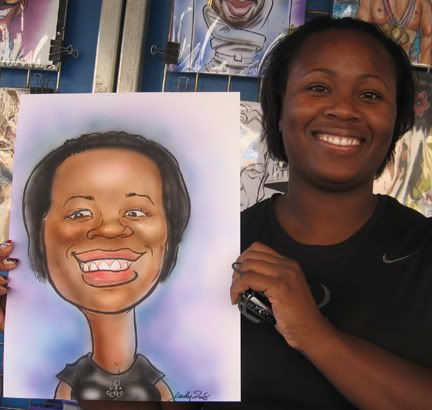 This young lady patiently sat while my colleague Paul helped me with an airbrush clog situation. Her left cheek was a huge splotch of paint that occurs when you get a piece of dried paint in the tip. I was able to recover by quickly blotting it and using my artstix to smooth over the final result. We gave her a free plastic covering for being so sweet about it!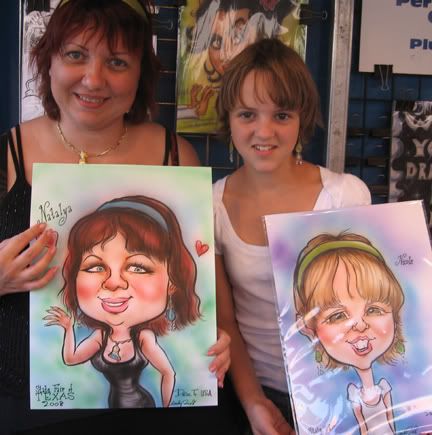 This mother and daughter were from Switzerland and spoke German, and a little English. The mom told me she spoke five languages, but none were the ones I could get by in ( Spanish and French). She also wanted me to put cosmetics on her, and showed me her Swiss driver's license with her fully made-up and coiffed self. Her daughter just giggled throughout!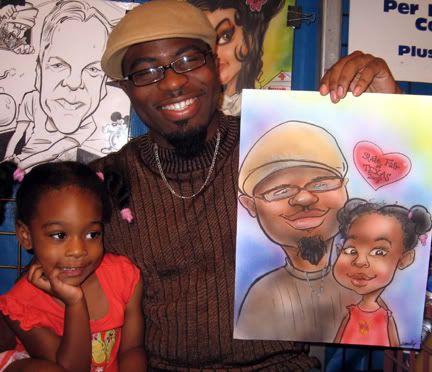 My last one of a long day was this father-daughter couple, who were alot of fun to chat with and draw!
I'm looking forward to a busy weekend of airbrushing.