My caricatures appeared at three festive events this past weekend: a wedding on Friday, (see previous post) a bar mitzvah on Saturday, and a little boy's 5th birthday party on Sunday! ( the only one for which I was actually present).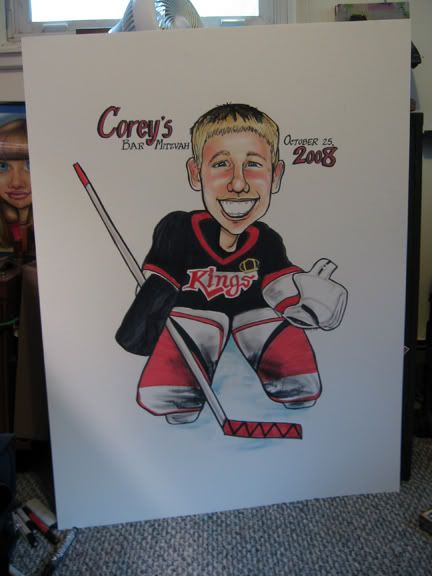 This huge hand-drawn caricature was used as a sign-in board at this young man's bar mitzvah.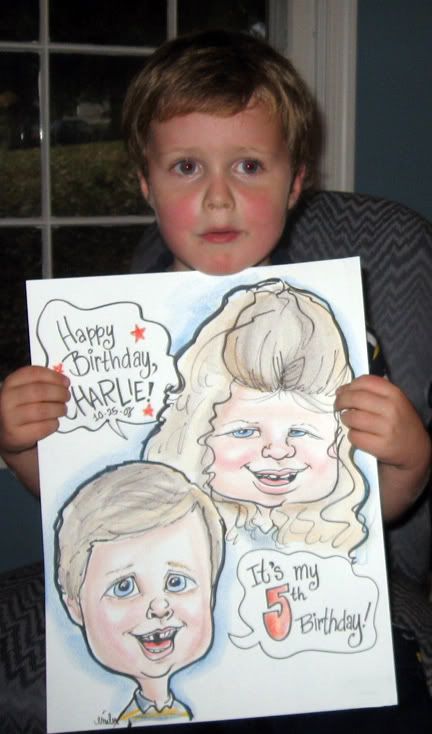 This little boy and 24 of his closest friends were drawn live at a happy but hectic pace, so this in the only photo I was able to get.
Afterwards, I went home and watched the my hometown Philadelphia Phillies get within one game of a World Series championship. If they win tonight, this city will literally
go nuts
!!!
Uodate: The Phillies DID win the World Series, and Philadelphia did indeed go nuts with happiness! I was very proud of the team, as I drew caricatures there for four seasons, and became a baseball fan in the process. :-)