ON Tuesday, Celestia and I drew for most of the day, then took an extended evening break to have some fun at the State Fair. The Texas Star is supposedly the largest Ferris wheel in the Western hemisphere. Well, it did have some amazing views of the Dallas area. I'm still enjoying learning the idiosyncracies of the airbrush. My next goal is to be able to do hair well with it.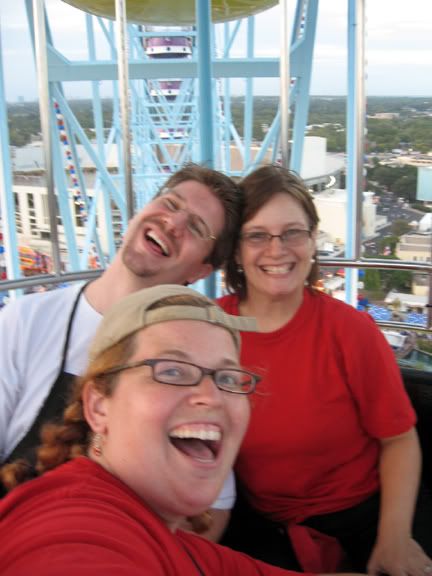 Celestia, myself and Lorin, who took a break from working a competing caricature stand!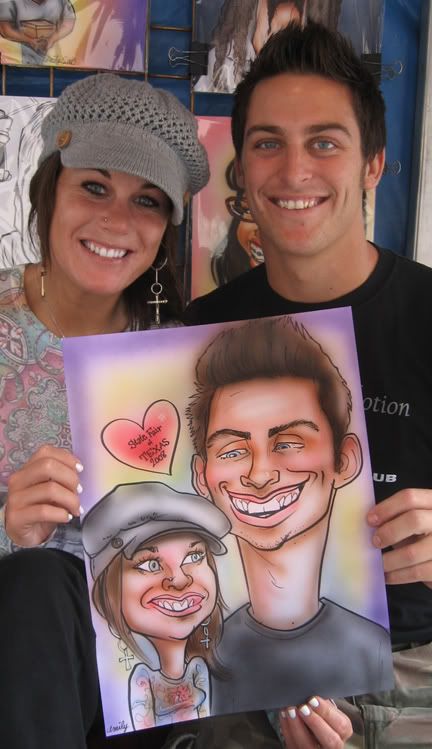 Big Tex is silent and almost sinister at night!!