Every year, I am part of a local church's huge Christmas craft bazaar. I missed it last year to go on a Carribean cruise. To my surprise, this lovely lady--my first customer, (who was waiting for me before I was even set up) told me that it was announced from the pulpit in church (!!) that I'd be back to caricature this year! Wow!!
Here's my setup. The lighting in their new cafeteria was much better than the lobby, where I used to be in previous years.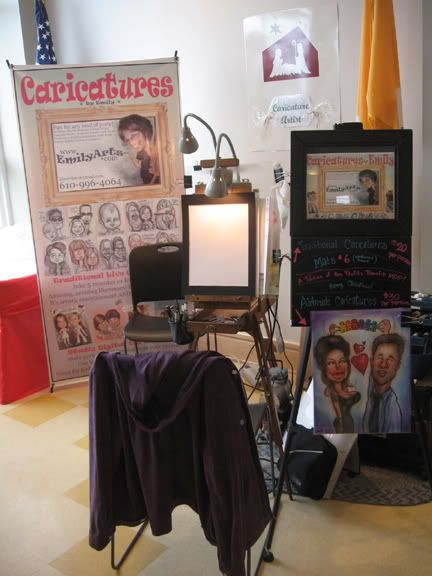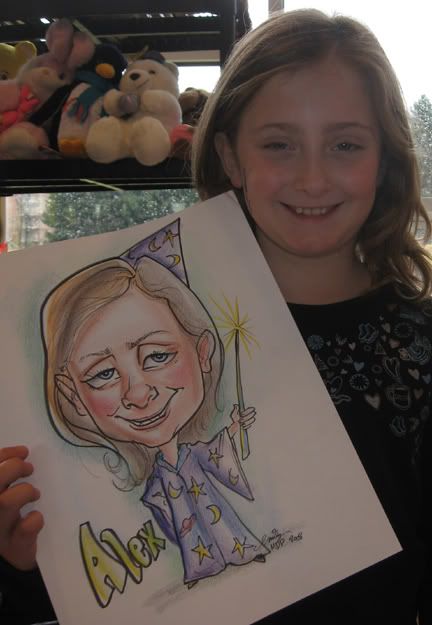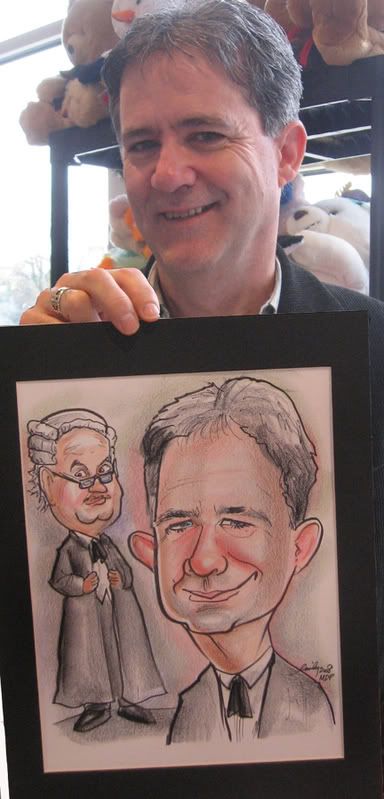 This man's wife brought him in specifically for a caricature, along with a rough sketch she'd done of "Rumpole of the Bailey" which she wanted included. I guessed (correctly)that he was an attorney!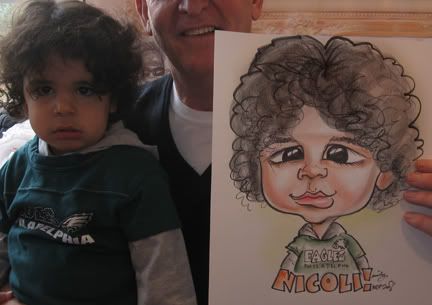 Here's a little Eagles fan, spending the day with his grandpa, who got the caricature as a surprise for his daughter.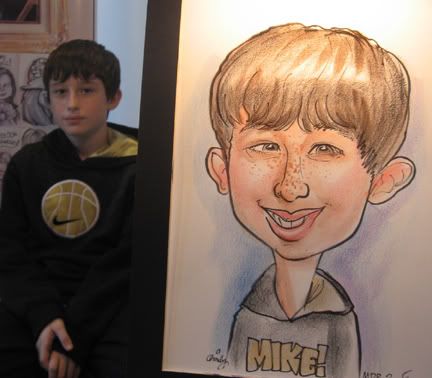 This freckled young man's friends found it funny that I replaced "Nike" with "Mike"!
Finally, my cute little nephew Jack, whom I did with airbrush.