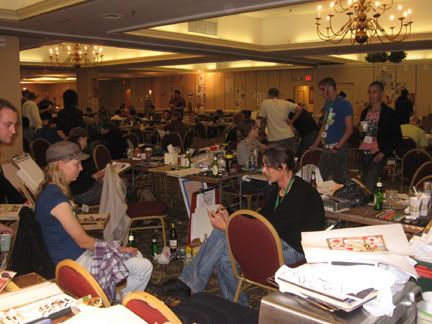 A general view of the open-24-hours ballroom where we drew, and drew, and drew...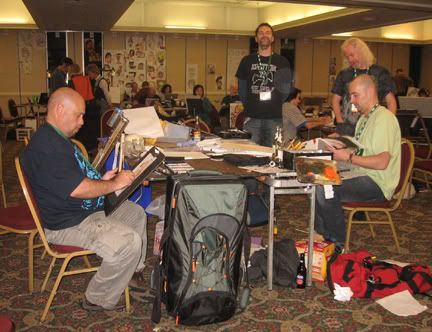 Steve Nyman of New Jersey joins Mike, Pat, and Niall at a drawing table.
Matt Zitman (Philadelphia, PA) and Jeremy Townsend (Atlanta, GA) say something that makes Jan Opdebeeck (Belgium) smirk.
Here's Jan with Marlo and I.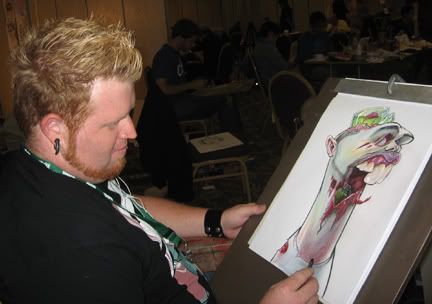 New friend Sean Gardener (Tampa, FL)whose blog and work I have admired for quite awhile now, works on an award-winning zombie caricature of Nate Kapnicky..
Caricature agents extraordinaires Tad Barney and Mike Hasson have a little sip at the con....(haha)
Court, Lorin, Debbo and Jeff have a pow-wow.
New friend Bert of fang-baby fame!!!!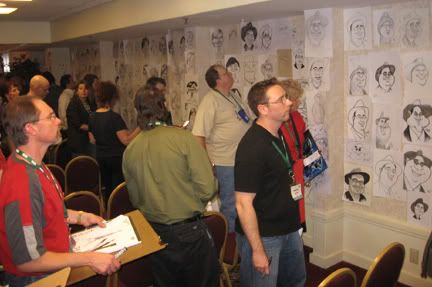 A view of the voting at the Likeness Competition. Apparently, my caricature of the man with the hat was chosen for a local newspaper article about our convention, but I have not seen anything of it...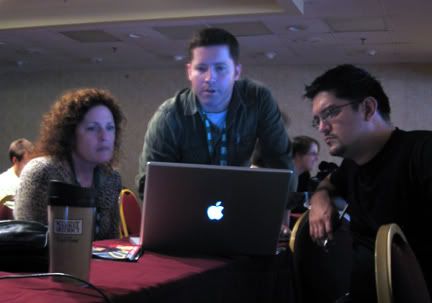 Court Jones held two Photoshop hands-on seminars, and I learned so much, as my basic PS knowldege is more advanced this year. He is in the middle of Chicago caricaturists Ellen Lustig and Roger Hurtado.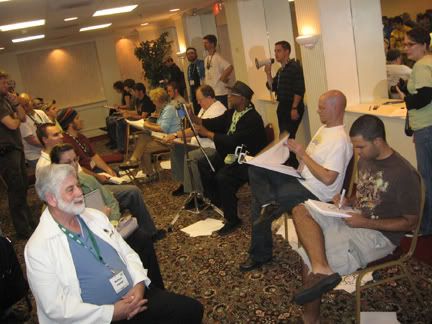 A view of the speed competition.
Colin did woodcuts!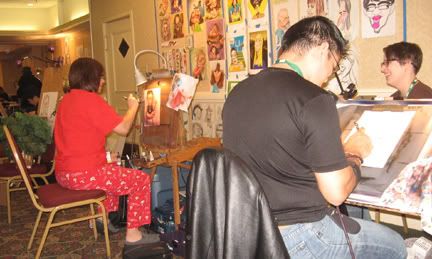 Roger and I sat together so I could glean his airbush talent from his overspray fumes......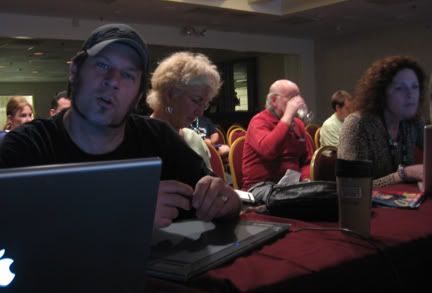 Adam Pate, Eve Myles, Paul McCall and Ellen Lustig during Court's seminar.