Once again, I've returned from the annual National Caricaturists Convention, held this year in Raleigh, NC. The friendships I have made there over the years mean so much to me, aside from the learning opportunities.
Warning: Long post, as this con was so intense that I didn't find the time to blog while there; we literally went 20 hours a day at seminars and drawing each other.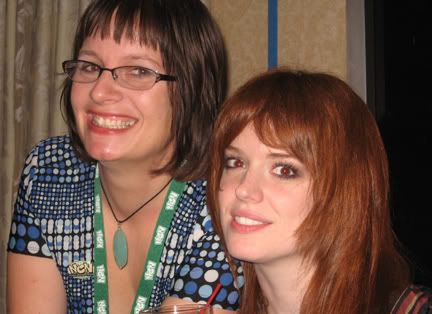 My travelling companion and roomie, the beautifully strange Marlo Meekins. We always laugh our way through any situation, and she is very dear to me.
The first evening is always an icebreaker reception , where we catch up with old friends and make new ones...most of these fellow caricaturists can be found in my list of blogs on the right side.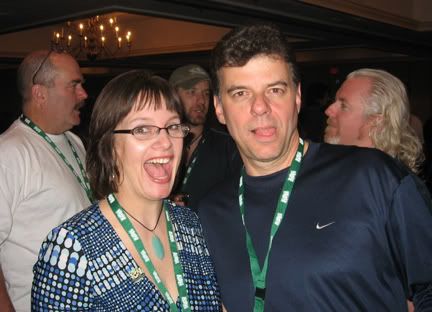 Myself and Mr. Dotcom himself, Rick Wright...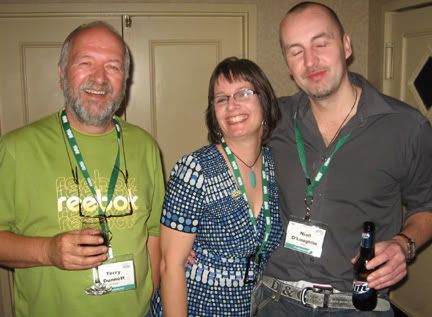 New friends Terry Dunnett (Tel) from Australia, and Niall O'Loughlin from Ireland.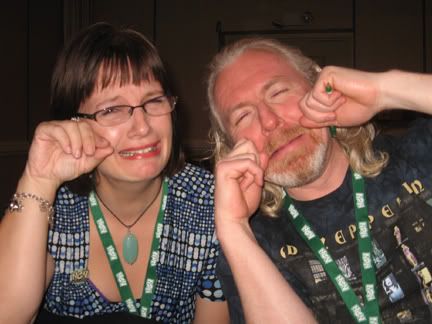 Good friend Pat Harrington from Northeast Philly and myself. We missed our significant others, John and Karin...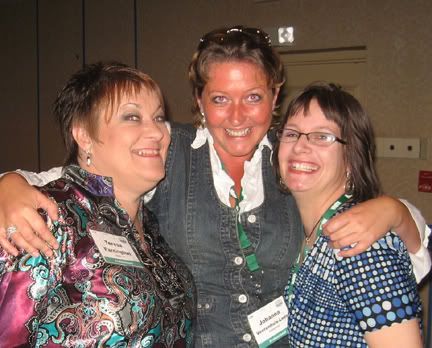 Myself with Okie Artist, Teresa Farrington, whom I just saw while working at the State Fair of Texas, and Johanna Veerenhuis, beautiful lsdy and sculptress from the Netherlands.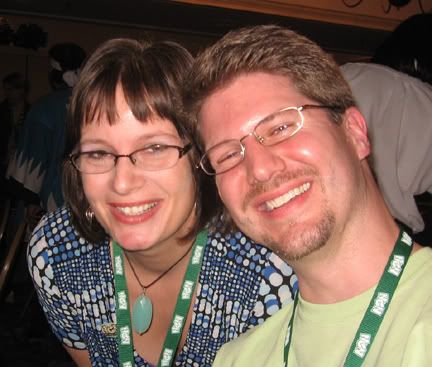 Myself with the neck from Texas, Lorin Bernson, hearty laugher who is now the secretary of the NCN.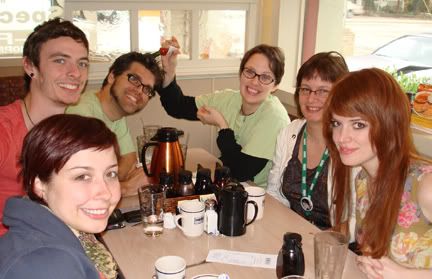 It's fun to go out to eat with other artists from home, as of course, when you are working side by side, you can't socialize. Here I am with Martha and Colin Harris, John and Jill Sprague, and flat-headed Marlo.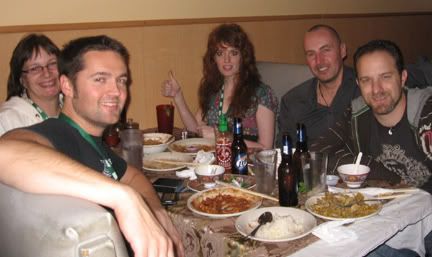 This is another outing with Mike Giblin from Great Britain, Marlo, Niall from Ireland again, and Steve Silver. Steve is a noted character designer based in Los Angeles who teaches online for Schoolism.com, and is a rabid Beatles fan like me...