This breezy-but-nice afternoon I arrived at a local college's Family Day to find this: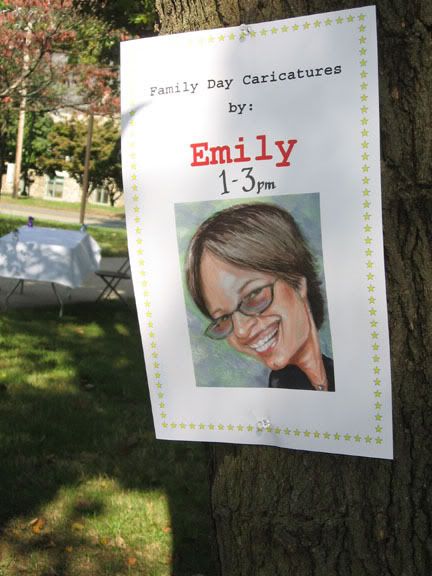 That's the first time a client ever did this-- printing my self-caricature from the agent's site as well as spelling 'caricature' correctly! :-)
Here are some of the afternoon's faces...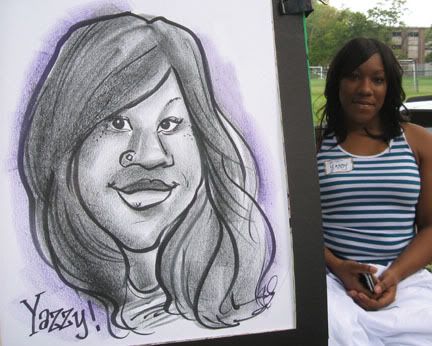 My evening was spent at a cozy little church function. This gentleman wanted a caricature to put at the front of his school bus!