I attended a "caricaturing from photos" workshop with Jan Opdebeeck. Here he is next to Sam Gorrie. I always learn so much from him!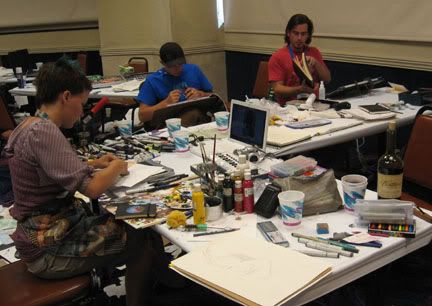 Here's Sam working feverishly on caricature buttons! Everyone wanted one...and marvelled at how she could get such good likenesses on such a small scale.
This is Johanna and Johannes, new friends from the Netherlands. She does wonderful pastel caricatures and also works in sculpey. I got to meet them on my connecting flight to the con.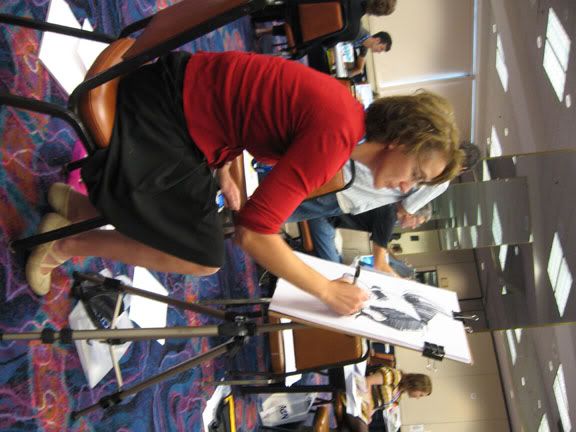 This is hard-working Marion van de Wiel, a fantastic live caricaturist, also from the Netherlands. We have a sizable international presence at the con every year.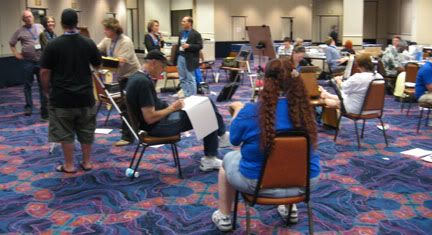 A view of the room, with Celestia Ward front and center (maybe it's her back and center?)
Aaron Philby hard at work...
The horrifically mean caricaturist, (and fellow Phillies fan) Matt Zitman. We got to watch a bit of two Phillies playoff games on his phone. They lost....:-(
Another group shot...Mike Giblin, Celestia, Brooke, Brian Oakes, Jeff Redford, Debbo, Lar, Leesbat and Dion...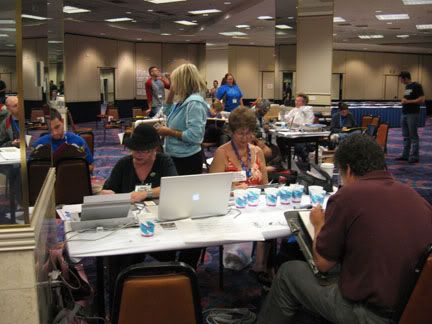 The grand dames of the NCN, Rhoda Grossman and Eve Myles...
It's absolutely Dion Socia and David O'Keefe...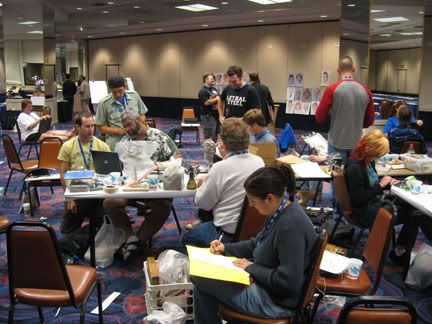 More caricaturists...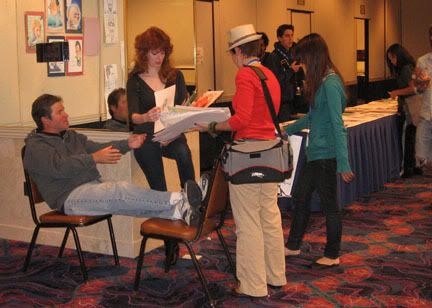 My boyfriend John was only able to get to the con for one day between his own gigs (he runs a moblile Jumbotron.) but I appreciated it so much! Here he is with Marlo and Sam.