My dear friend Sam directed me to the blog of a Belgian colleague, Hans Deconinck, to find that he had done digital caricatures of us, using Painter X software.
Wow-- here I am: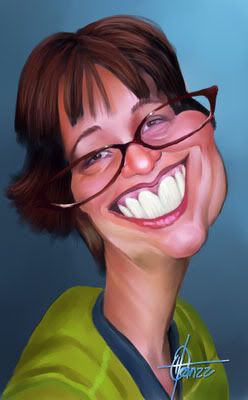 Here's Sam...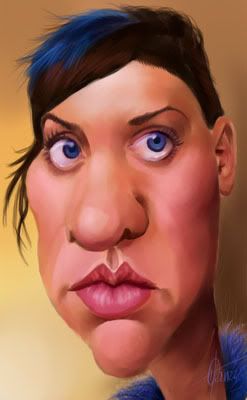 Here's Marion, winner of the Bronze Nosey at last week's convention...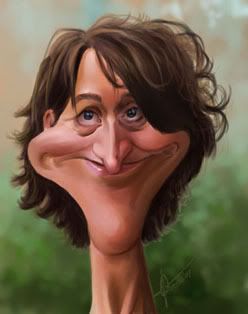 Apparently he is a big fan of our blogs, (where he got the reference photos of us) and I am certainly a fan of such beautiful digital work. It's also no coincidence, since I came home armed with skills learned both Photoshop-wise from Court, and exaggeration-wise from Jan, that I am also working on some caricatures of colleagues. However, they aren't fit to post yet.
Thanks Hans!!! (Check out his blog, in my Links list).