At last week's NCN convention, Jan Opdebeeck offered small (12 students) hands-on workshops every day. As an indication of how popular he is as a teacher, sign-ups were held on the first day of the con at 8 am--I arrived at 8:05 and just barely made the list for the last workshop!
The topic was "Caricaturing from Photographs" and we were to bring pictures of subjects to work from. Many of us brought our laptops with photos we'd taken of colleagues, as I did.
First we looked at selections of Jan's, and discussed whether they were an appropriate photo or not, then whether it was an easy or difficult exaggeration. Then we started to draw! Here is Jan with Sam Gorrie and Big Al.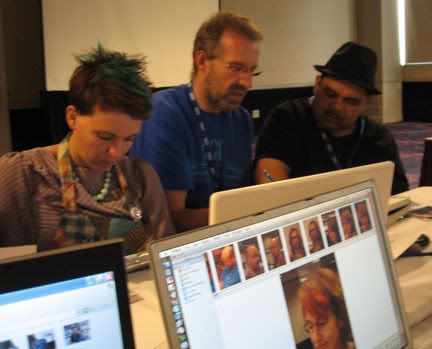 Here are three of my efforts in class. I brought them to a higher degree of finish since returning home, and plan on coloring them in Photoshop.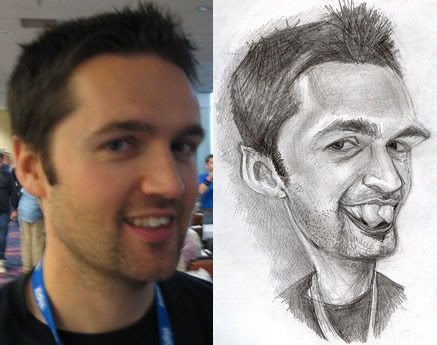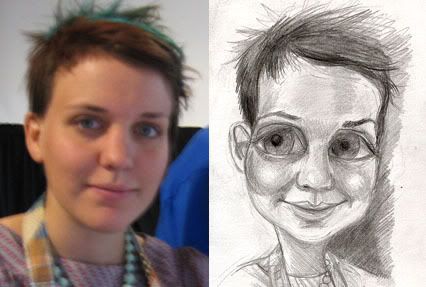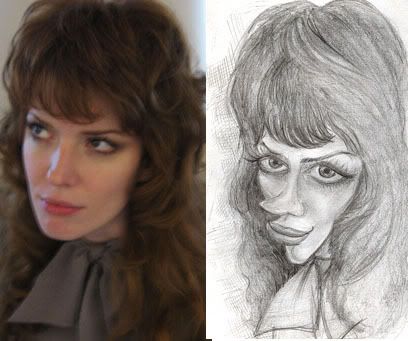 Thank you Jan!