My wardrobe choice this morning was difficult, because I had two very different (one outdoors, one indoors) caricature gigs to do--and no time to change in between! The first gig was a college football homecoming game, and the second was a department store special sales event. I ended up wearing khakis and a nice blouse, and only having to change my shoes from sneakers to dress shoes...
Here are some of today's faces!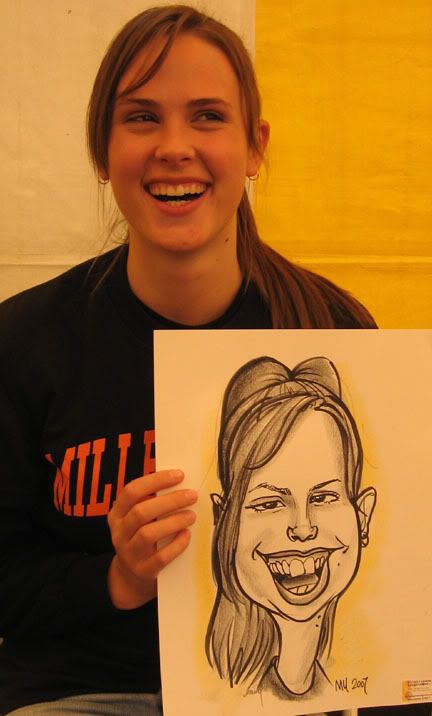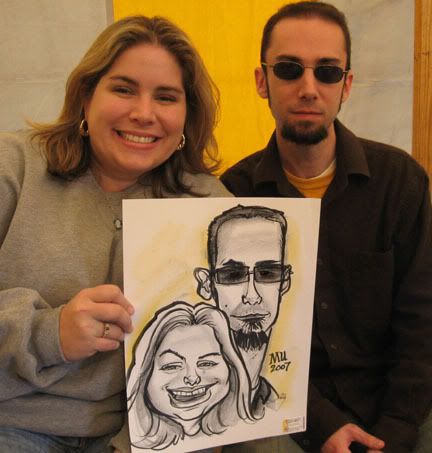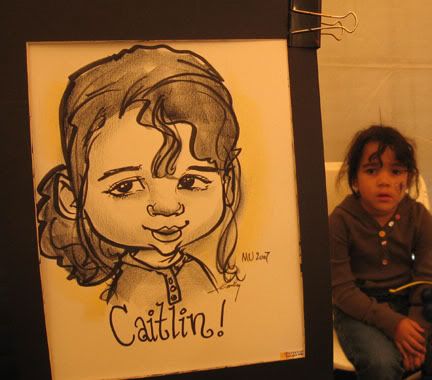 This boy was festooned with balloons from one of the most creative balloon twisters I have ever seen. He worked steadily alongside me all afternoon, captivating even the teens and college students in attendance. We had one crowded corner of the tent!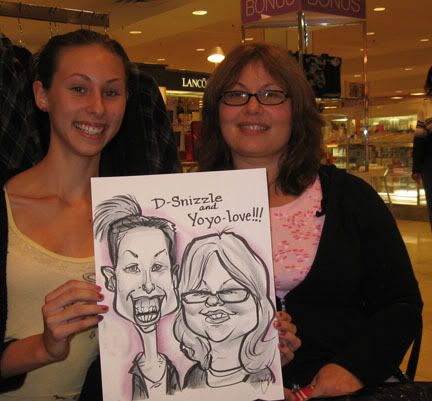 I never did find out what these girls' names really were!