A taste of the atmosphere of the past few days at the 2007 National Caricaturist Network convention: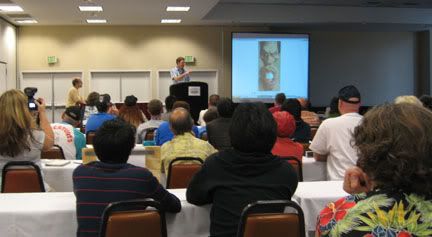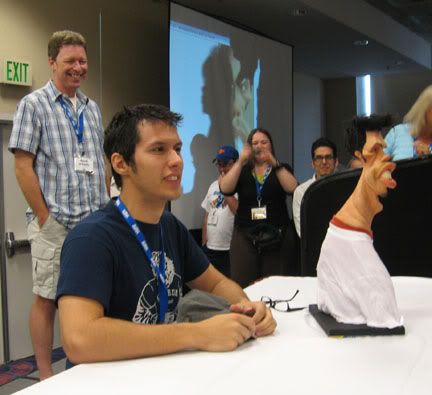 These two photos are from the 3D caricature seminar held by David O'Keefe (he's standing) a noted caricaturist/sculptor who holds the distinction of having done the only 3D Mad magazine cover. He's also a fellow Beatles fan like me!
The sculpture is of Joe Bluhm ( blog is in my links list) who is a former Golden Nosey winner and now does freelance illustration. He also recently published his first book, "Rejects-the Extreme Art of Retail Caricature."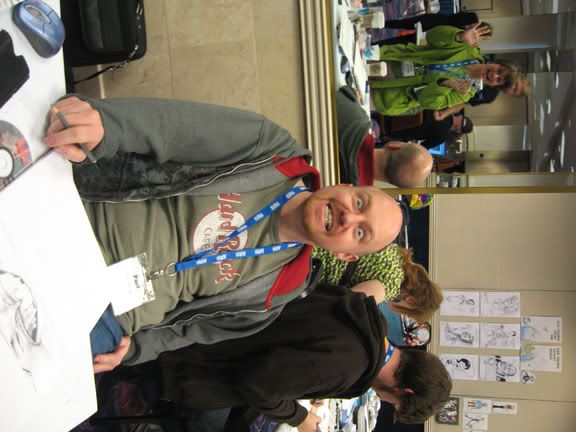 This is Paul Moyse (and me in the mirror!)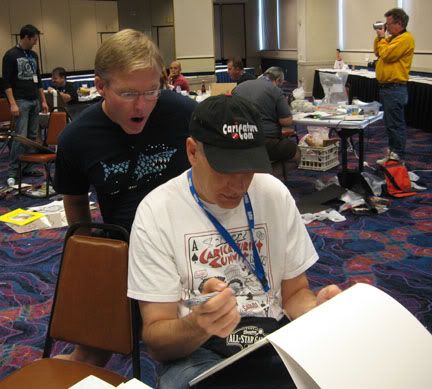 Greg Dohlen is shocked by whatever Jeff Mandell is drawing...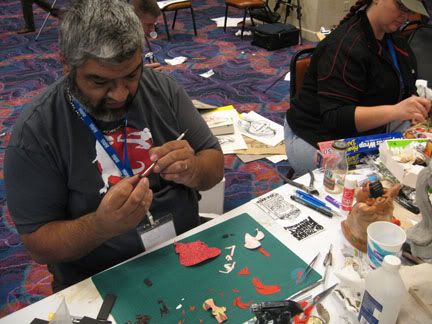 The fabulous Lar De Souza working on a paper sculpture...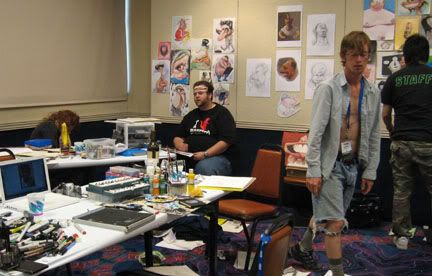 "Marlo's Corner" with Jert and George...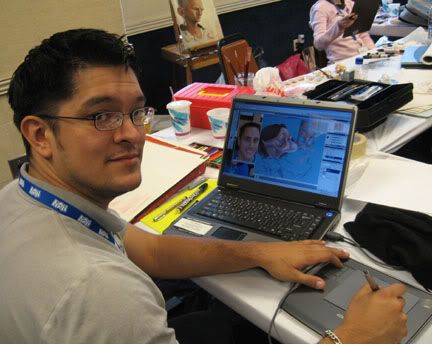 Roger Hurtado working on a digital caricature with his Wacom...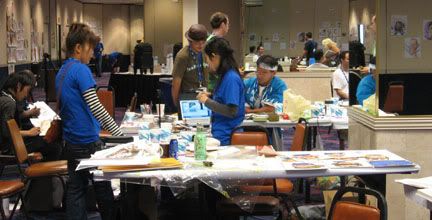 Some of the awesomely talented contingent of Japanese artists who come to the con every year...