At the recent NCN convention in Reno, I began a marker-and-artstix drawing of amazing caricature-sculptress Brooke Howell. She looks entirely different every year and therefore is always a popular subject. Sadly, my sketch didn't see the light of day again til today, when inspiration struck...so here it is, Brooke!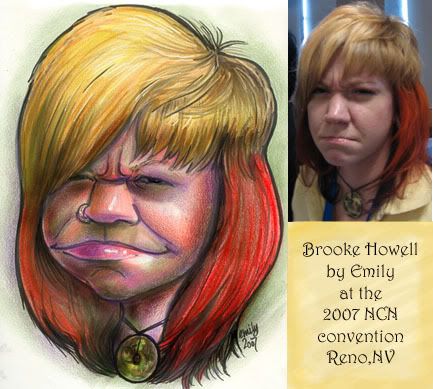 Her blog is in my links list amd her website is
www.brookehowell.com.
My daughter loved her birthday gift, happily!