This evening, for five hours, I drew middle-aged ladies. They are the one group
(aside from teenage girls) that I am never sure, when I present their caricature, if they are going to scream with laughter or shudder in dismay...
these ladies were game, as long as I didn't draw their
teeth
!!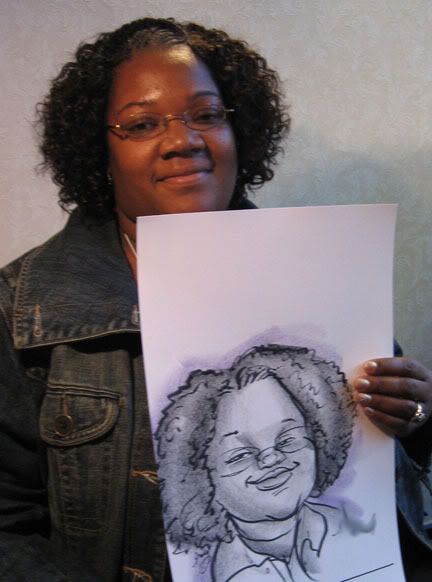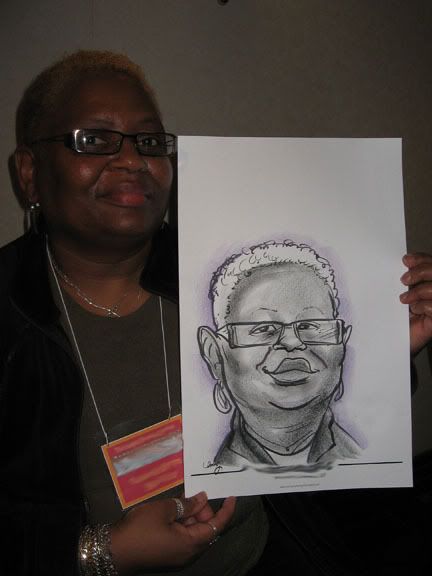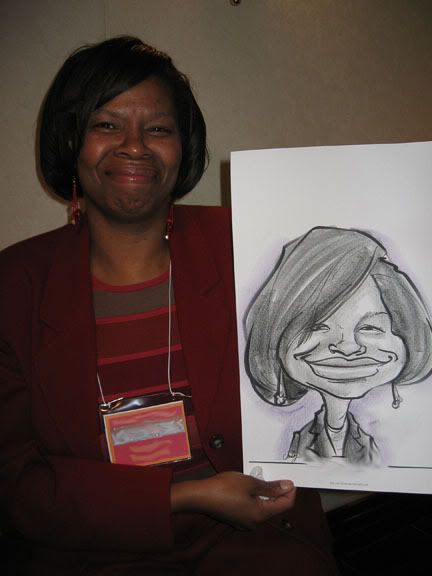 I worked this gig with a fellow artist, Rick Wright, whom I usually see at Baltimore Orioles games. He's an NCN member who didn't get to go to the con, so I bent his ear with stories about it during our break, and we took these two photos of ourselves....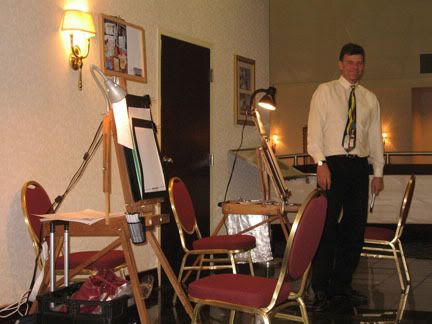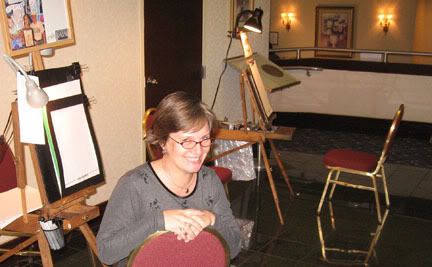 Rick's website is:
www.cartoonsbyrick.com