One of the highlights of the convention is the speed competition. Who can do the most caricatures in five minutes that are recognizable likenesses?
I usually just model for the daring artists who do this event.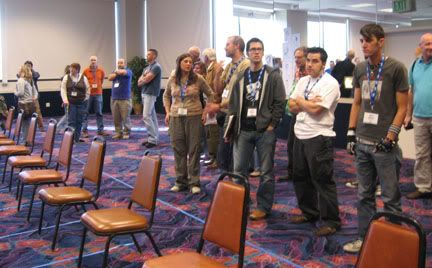 Models lining up...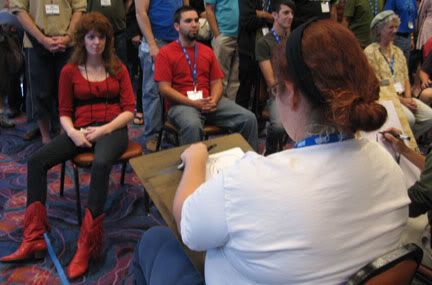 Celestia drawing Marlo...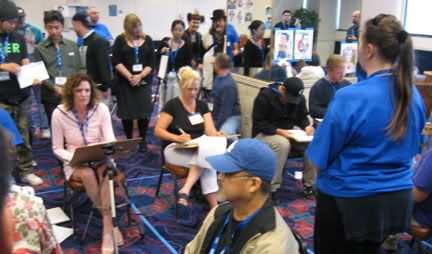 Ellen Lustig and Kathy Bailey!!! Go ladies!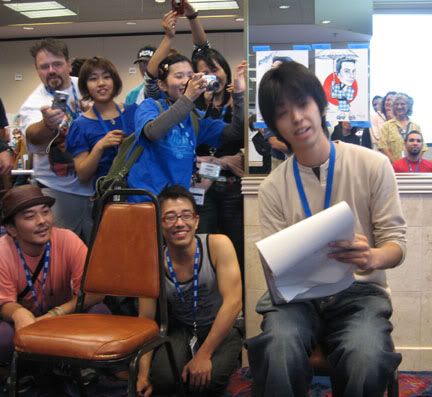 Here is my view as I was being drawn by one of the Japanese artists. For a joke, he decided to take the whole alloted five minutes to do ONE caricature--me! He wouldn't let me get up! Meanwhile, all the people behind him were busting up, as you can see...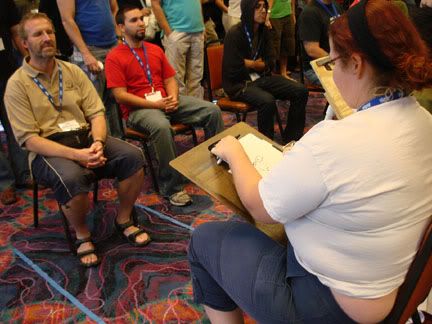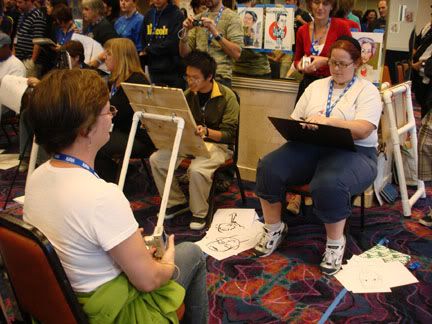 Two more photos--of Celestia Ward drawing Jan Opdebeeck, then me...