This bright and sunny morning found me heading back down Baltimore way...to find the weather nothing like it was at home. Storm clouds broke just as I arrived at Camden Yards. It didn't deter either Orioles or Yankee fans from getting caricatures!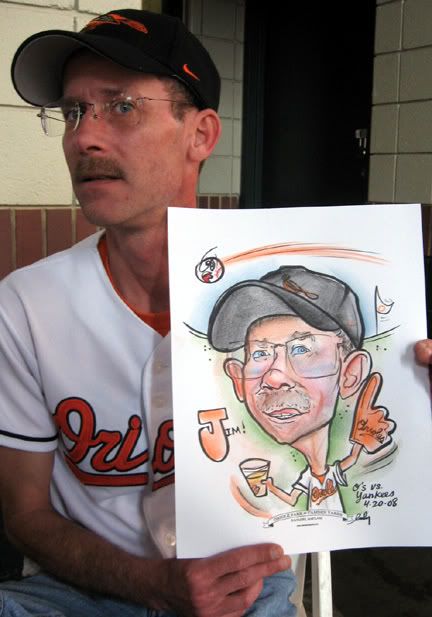 The dad of these two kids bought an early Mother's Day gift!
I attempted some different baseball bodies: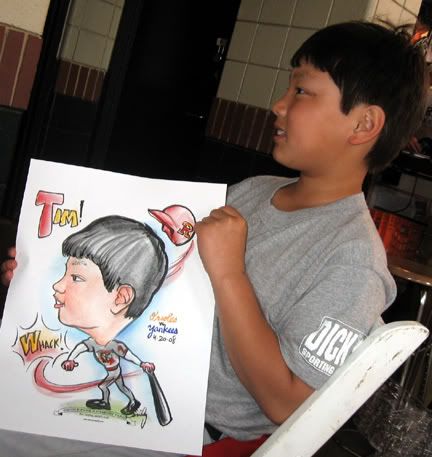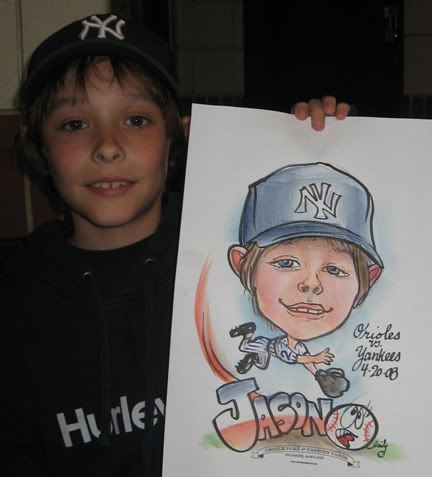 It was so dark at times under the concourse that I could not distinguish some of my more similar artstix colors, but better that than have dust smeared all over me like the other day's game!