My latest digital caricature was for today's wedding reception of a very happy young couple. It was a total surprise to them, and they were very touched by the inclusion of their little dog...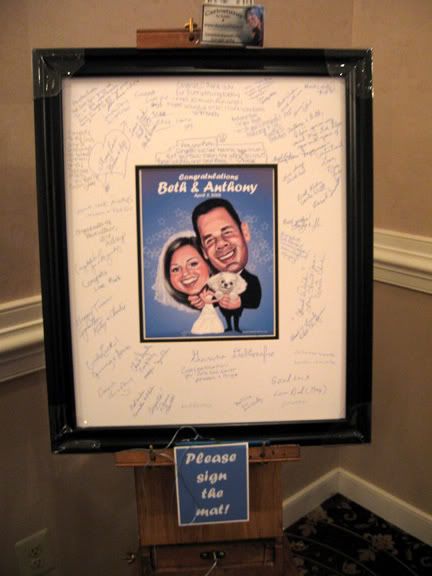 The bride's grandmother was among the first to sign...
The background color of the caricature matched the bridesmaids' dresses.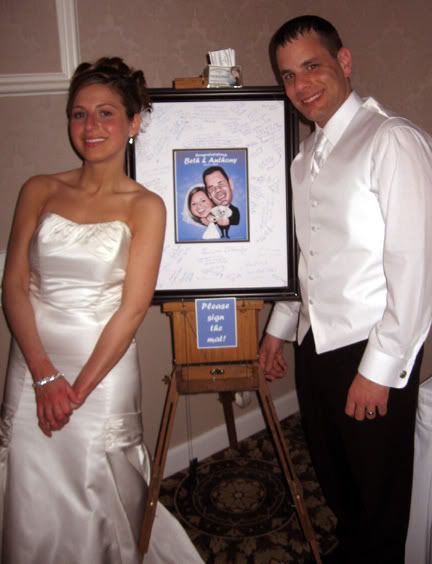 And here are the newly-married ( and caricatured!) Beth and Anthony!