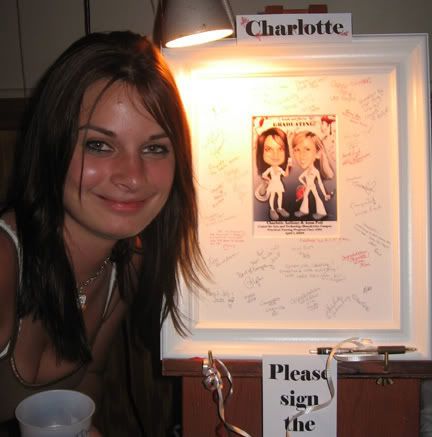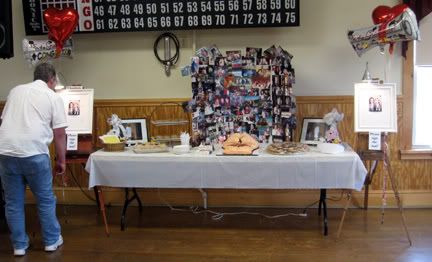 Today was my daughter and her friend's double celebration for their recent graduation from nursing school. I had done a digital caricature of the two of them (friends since age five!) to use as sign-ins for their party. Here they are signing each other's--the mat is 11x14 with an off-centered 5x7 space for the caricature, which I thought worked out better in this instance than a huge 16x20.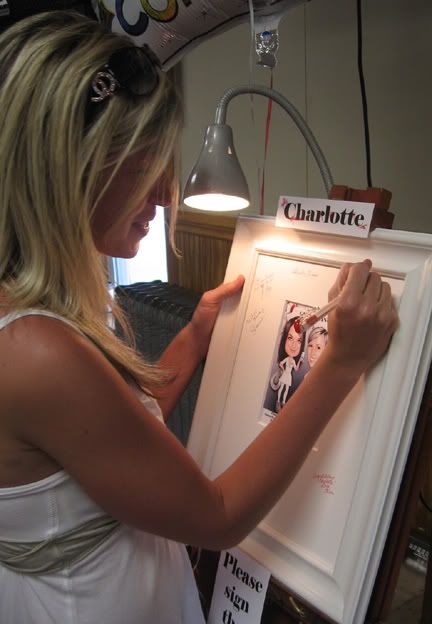 My other contribution was--- the cake. As LPNs, they'll see alot, which explains this...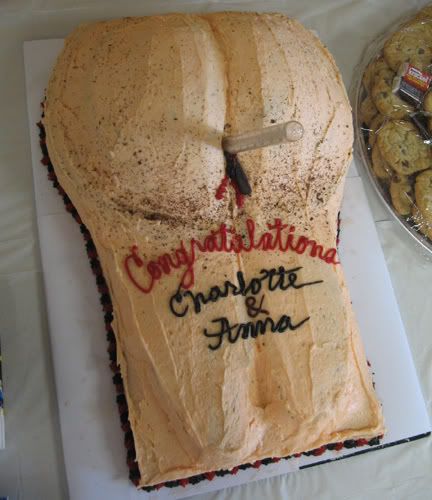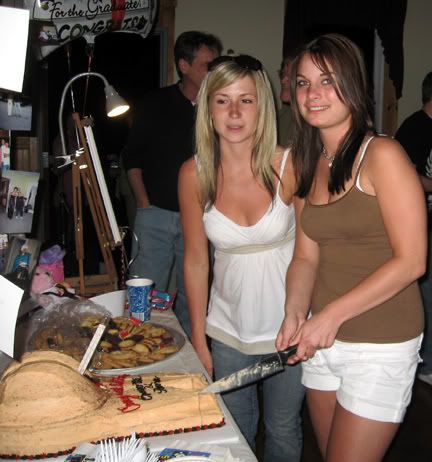 It was as much fun for me to hear guests' reactions to the cake as it was to the caricatures! My cake-making skills have been hibernating for a long time (since caricature took over my life, actually) so it was a relief to me that I still can create custom ones.
Amazing that just a candy thermometer, orange, red and black icing, and just a little bit of dark chocolate elicited such laughter ( and some groans!)