This is the piece that I need to finish to have printed on my vinyl banner..it's my eldest child/yoga devotee, George. Having my family as subjects (with their permission, of course) on my promotional pieces is part of the uniqueness of my profession!
Hopefully I will get this done tomorrow or at least, this week.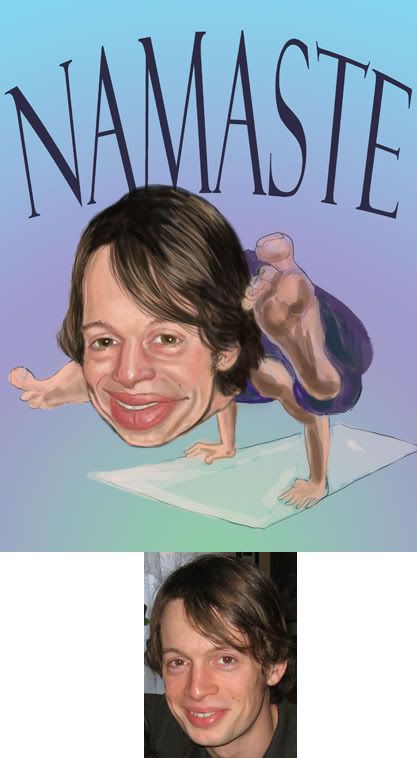 "Namaste" is a greeting of respect used by Indian cultures.