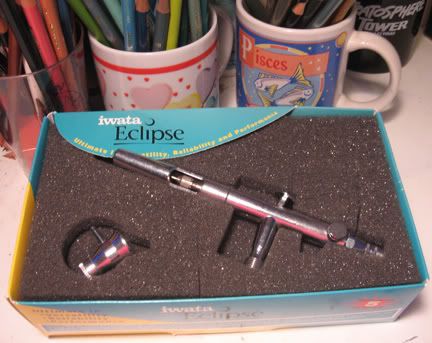 Sometimes, things come along out of the blue and make you wonder how circumstance leads to where
you
are at that moment...
What does that have to do with the photo of the airbrush on my drawing board?
Last week, while sitting at my daughter's lacrosse game, I got a phone call from an accomplished artist friend asking if I wanted to be a part of a three-week adventure later this year, doing caricatures...the only catch is, it's
airbrush
caricatures.
I actually did buy the airbrush pictured several years ago, but it has been neglected in my closet ever since, waitng for the day I'd take it out and say, "Today's the day!"
That time is now...to learn airbrush technique and post my learning curve on this blog.
Luckily, there are several virtuoso airbrushing caricaturists among my friends, some of whom I have video in action. I'm excited!