Our second day drawing at the nurse convention has gone by in a blink.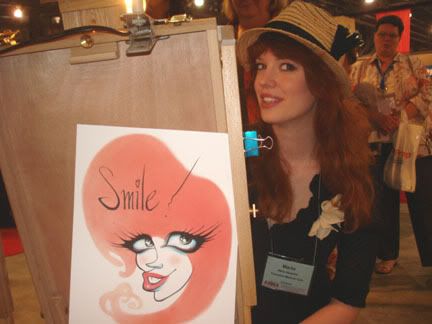 Marlo had the genius idea that we should display our self-caricatures inside our easels where our subjects would see them. Now instead of asking us "How long have you been doing this?" the big question is "Is that you? You drew yourself?"
Here are some general views of the booth, along with the line. We were told by some of the nurses that we were the most popular exhibit on the floor!
And finally here's a few of my efforts, including the incoming president of the nurses association with her husband, the "First Man" !