Last evening, I drew at my first high-school late-nighter of the season!
The school was done up wonderfully with worldwide themes; the parents certainly did a fantastic job. My caricature location was in the lobby hallway in 'China', next to a huge Mardi Gras room. On my right was 'India', with henna tattoos; another room held a casino. They were even serving Starbucks coffee to help those up past their bedtimes!
Unusually, I was provided with a student assistant to help with line control and bagging the caricatures (thanks Nick!). It was a fun night for students as well as myself--LOTS of great faces and my time was extended twice!
Thank you all and see you next year!!:-)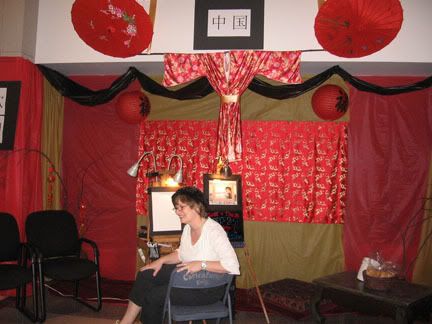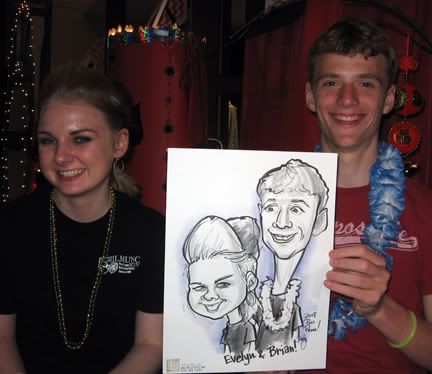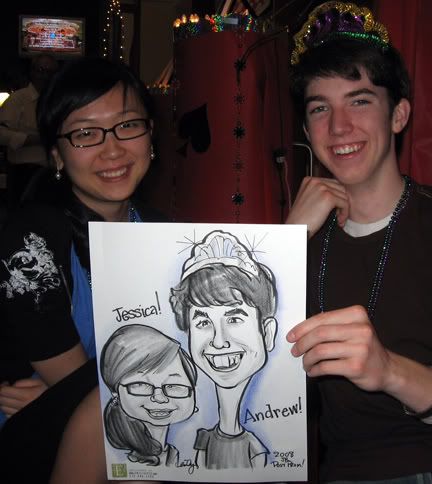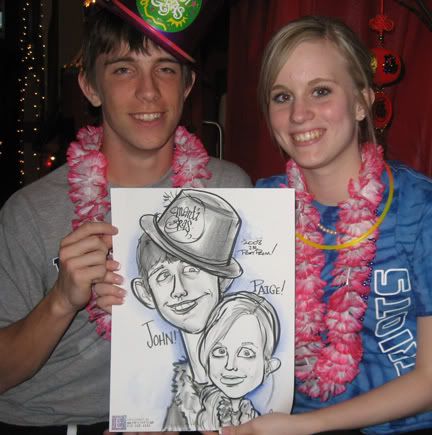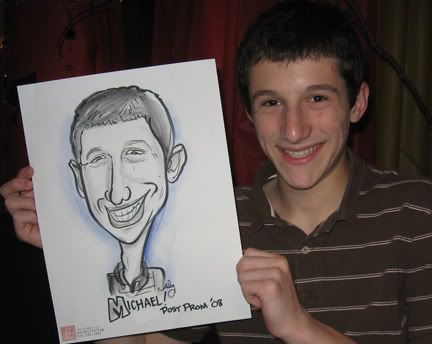 Even the bathrooms were decorated so appealingly I had to take a photo!