Despite the rain on Saturday afternoon, we (artist and subjects!) still had fun. Thank goodness for big party tents!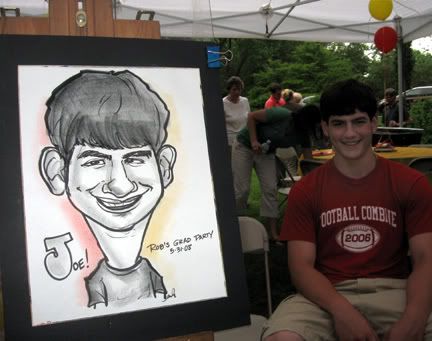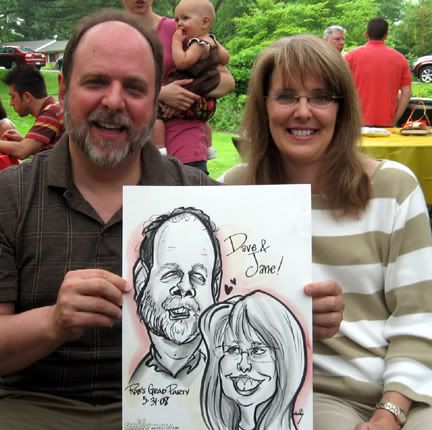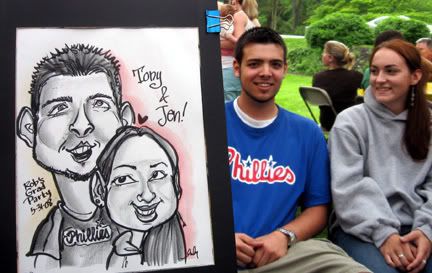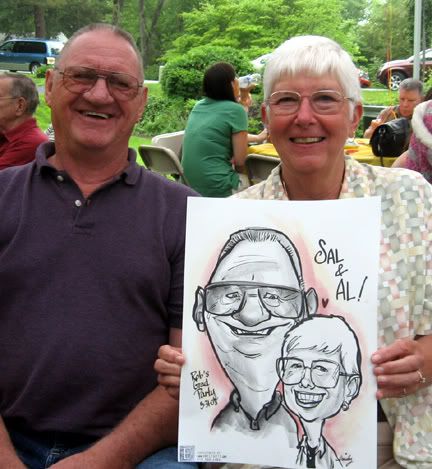 Update: I received a very nice email from the hostess of this party on Monday morning-
Dear Emily,
I hope that you are rested up from your events on Saturday. I wanted to thank you for making our event such a success! It was such fun! You are amazingly talented and we thank you for making our party one to remember!
Irene, Bob and Rob
Thank YOU, Irene, it was a pleasure being there!