On Saturday afternoon, I was part of the fun at a double-birthday party for a two-year-old and her four-year-old sister. Their yard looked like a little amusement park!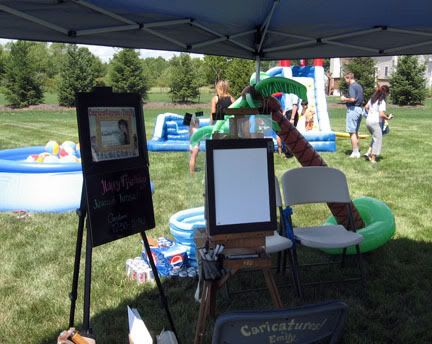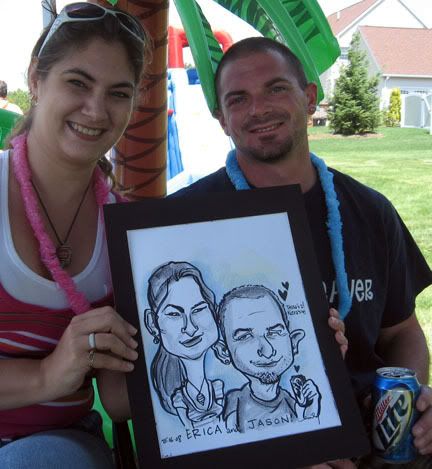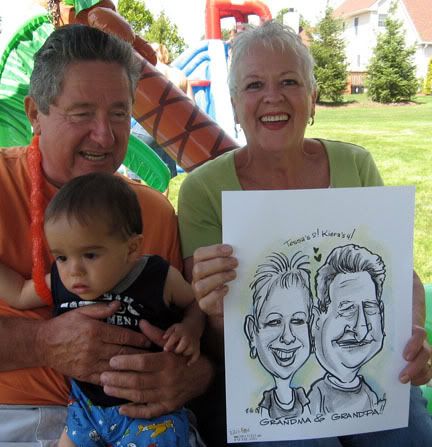 Here is the above couple's reaction: :-)
I drew the birthday girls and their mommy and daddy in a family caricature, but all at separate times, so I never got a photo of them all at once...