On Saturday afternoon, my caricatures were just one of the attractions at a huge pool party for a lakeside community. I started off drawing faces with bodies while guests were sparse, once it got jammed I switched to just faces to accommodate the crowd...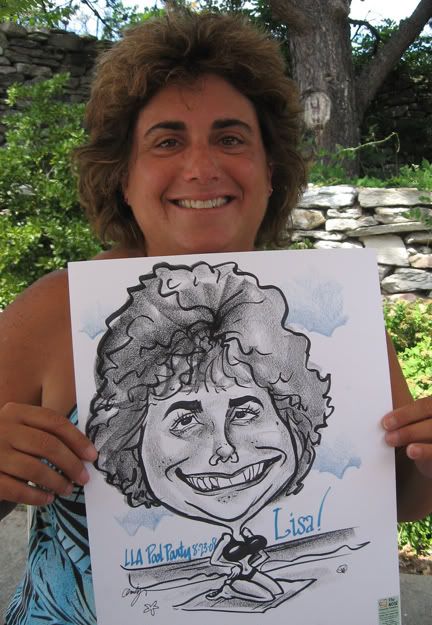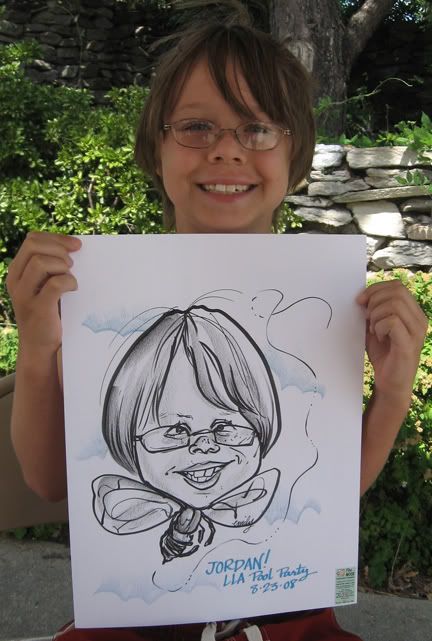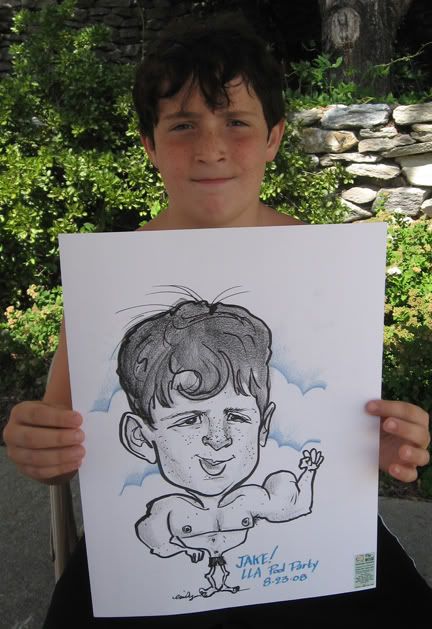 Along with a great DJ (she played FOUR Patsy Cline songs), a balloon twister, and myself, this talented fellow entertained with various goings-on, including balancing a LADDER on his chin!!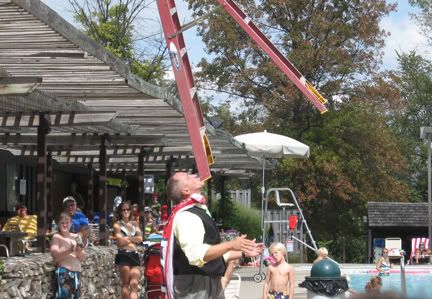 This young man received the last drawing before I packed up and headed to my next drawing destination..