On Tuesday evening, my caricature comrade Marlo and I were on our way down to Camden Yards to draw at the Orioles-Red Sox game when we heard a bang-bang-a'bangin'. Seems my trusty little car had a flat tire.....and what with all the travelling I do for my caricaturing adventures, I'd be
crazy
not to have Triple A.
So I made the call, and in under a half hour, a young lad with a wizard shin-tattoo showed up, along with a cigar-chomping Maryland Dept of Transportation guy. He put on my spare and we weren't even late to the stadium!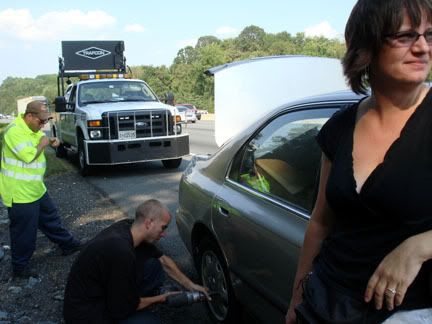 Here's a couple of my drawings...the last one is my Drew-Barrymore-ish subject reacting to her caricature! (taken by Marlo, in fact a lot of these pics were. Tanks, fwend!:-)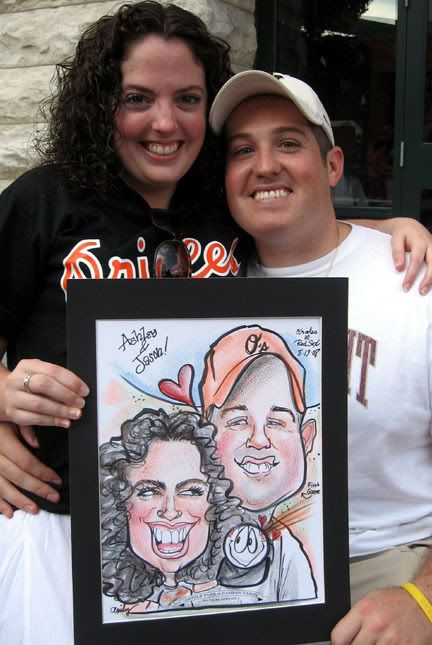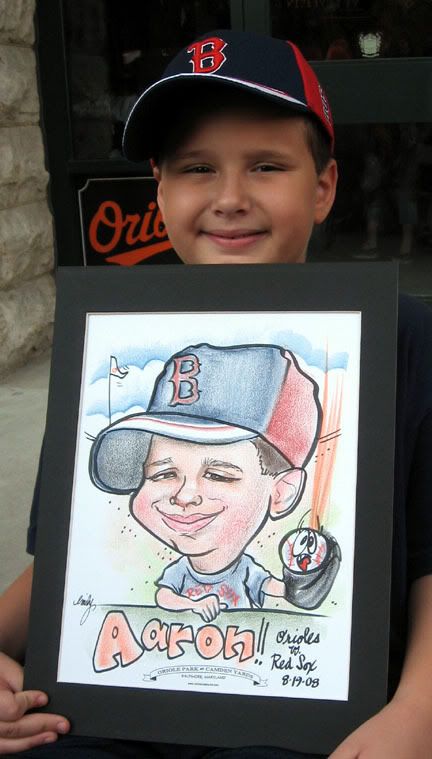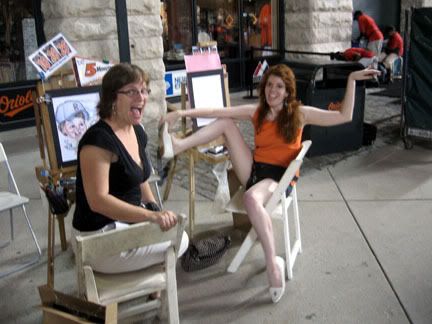 We always have a lot of fun whenever we get to work together!