I finished up my weekend drawing at one more Orioles game...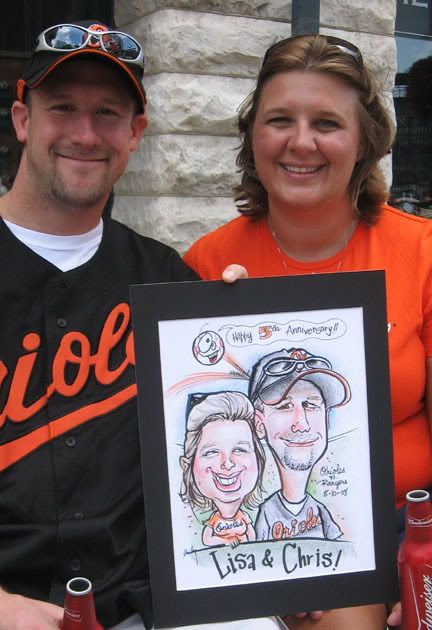 This couple were spending their anniversary weekend away from their small kids, and while I was drawing them all they talked about was how much they missed their kids!!! Awww!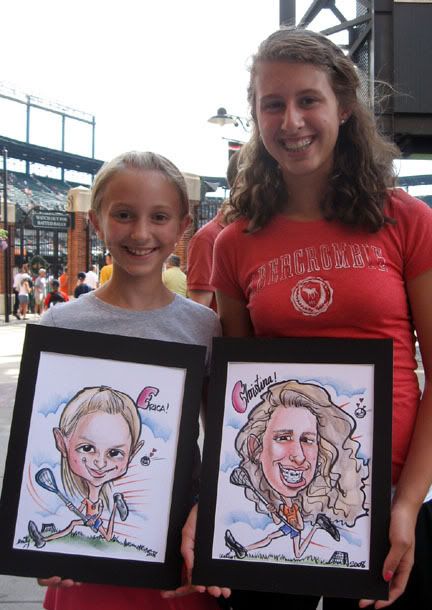 These two lovely young ladies were at the baseball game, but their hearts are in a lacrosse stick!
I decided to video a few sights and sounds. Baltimore is the birthplace of the national anthem, and during its singing, they do this: