This afternoon I found myself at a very friendly Bar Mitzvah celebration. My caricatures were a hit, as once again after drawing all the kids I was asked to stay longer to draw more adults! :-)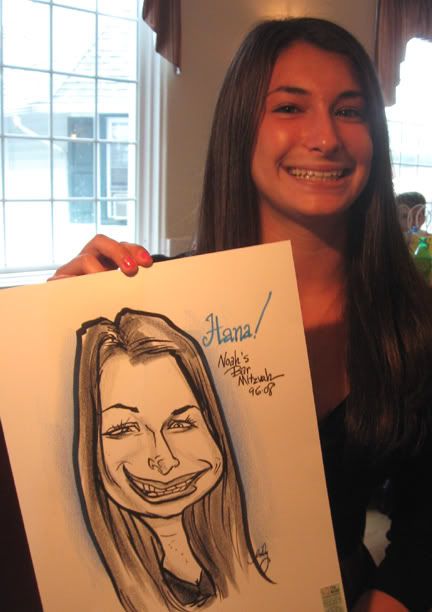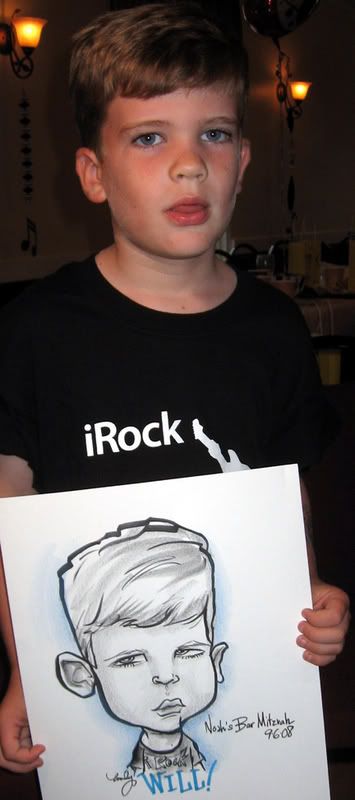 After it was over, I skedaddled to my car in a downpour ( tropical storm Hannah was dumping on us) but luckily, I was prepared with a big plastic bag covering my pull-behind art-cart!
Update 9-8-08: The agent emailed me this nice-to-hear feedback ...
"Thanks! Customer called with glowing reviews - she loved you and your work!"