..and some very interesting faces and personalities passed before my easel.
This dear lady works at the sandwich stand near the caricature concession, and is always good for some stimulating political conversation! She's a fervent Obama supporter, so I included that fact in her drawing.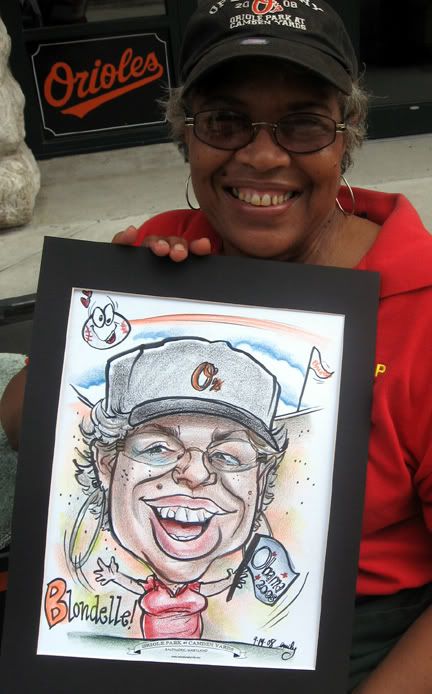 As I drew a heart between this couple, whom I thought were a "couple", I found out they were co-workers! So some quick thinking saved the situation, by converting the heart into some directional lines from a whizzing fastball...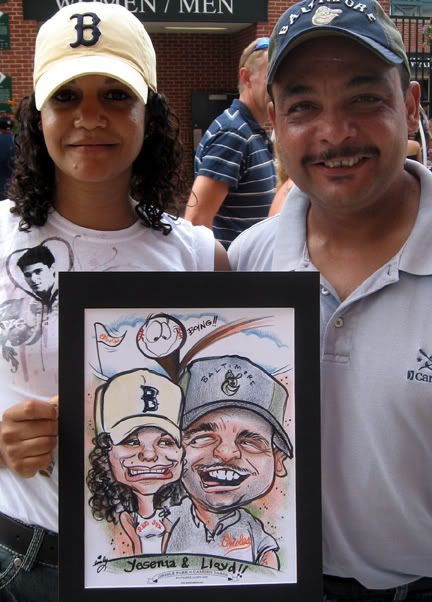 This last twosome told me they were getting married next week, and that they weren't particularly Orioles fans..they liked the Philadelphia Phillies! :-) Luckily, I haven't forgotten how to draw the Phanatic. Both the lady and gentleman told me how much they were going to treasure ther caricature....awwwww!