YEEEEEEEEE HAWWWW!
I am venturing into the wild frontiers of
airbrush
caricaturing!
I was invited to draw caricatures at the Texas State Fair this year, along with my friend, Celestia Ward. We both arrived in Dallas/Fort Worth on Wednesday to get ready...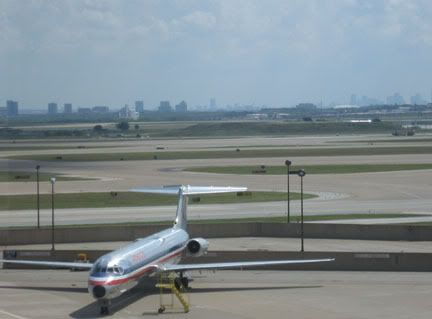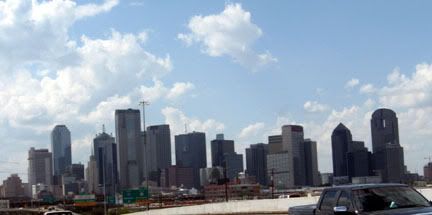 The fair is within sight of the Dallas skyline!
Here we are with Big Tex, the symbol of the fair...well. caricaturists are supposed to be naughty!