All the boys seemed to gravitate to my chair today!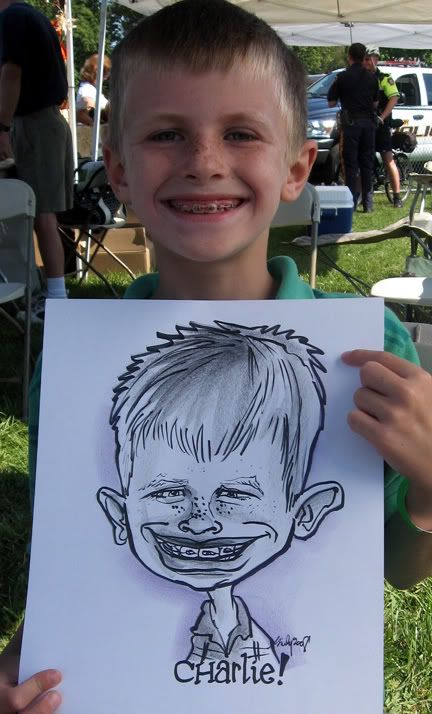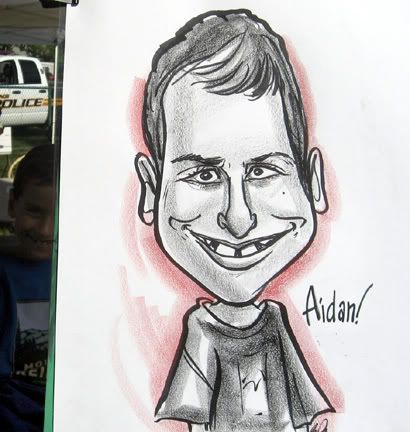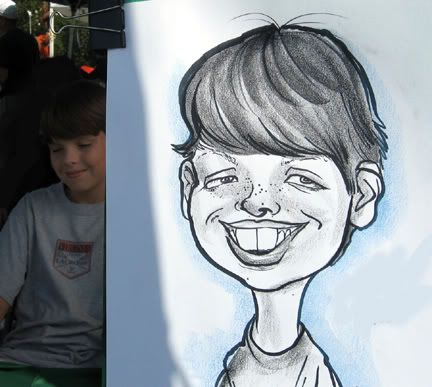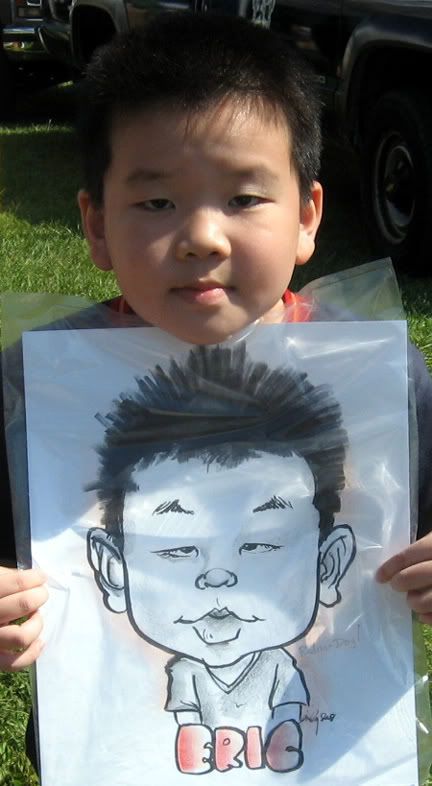 This shy young man did not want his photo taken after I had drawn him...later his dad came back, took my camera and got this photo for me! :-)
Lest anyone think I didn't draw any girls all afternoon, here's a clip of two teenagers reacting to their caricature. They were notable because the first girl I drew (on the right) opted to stand where she could not see it, and waited til they could both see the finished product!