Everyone in Texas seems to be friendly and chats with us as we draw, this dad and little boy that I drew on Monday were no exception. As it was slow day, Celestia and I were able to walk around a bit and see some sights. This juke-box fun-house had some exceptionally airbrushed rock stars painted on it, including my favorite, John Lennon...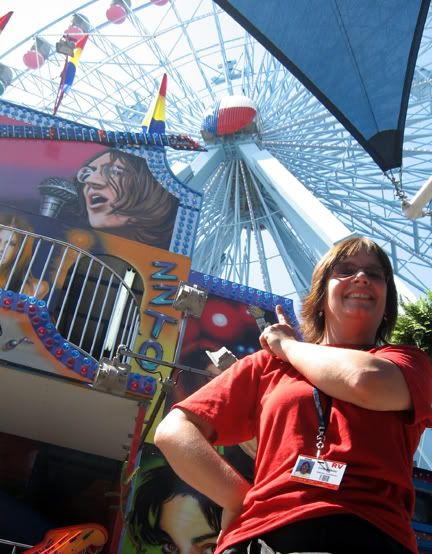 Today we visited a fellow caricaturist, Lorin Bernsen, at another booth.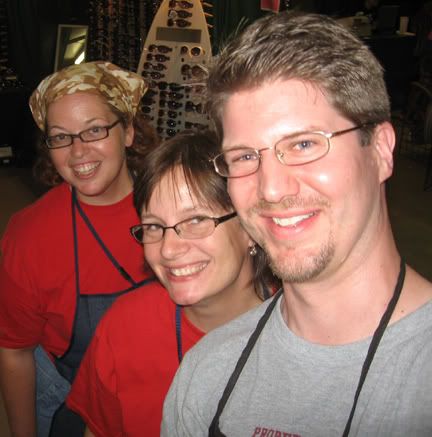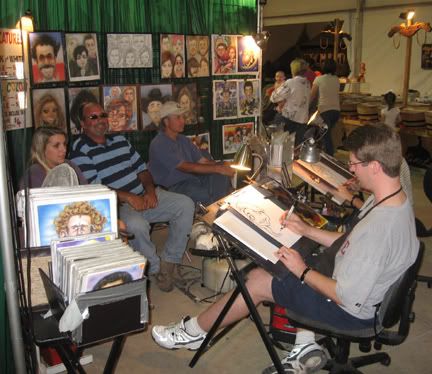 Below: I drew the guy on the left as Celestia and I were sharing some chicken-fried bacon (it was good!). We offered his friend a piece, so the friend decided to get drawn by Celestia, these are the results!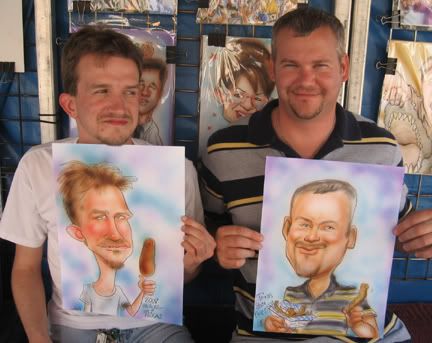 Finally, my last customer of the day was from Las Vegas, so I was coached through drawing the fabulous sign by Celestia, a Las Vegas native who drives by it every day!