Last night, I drew the entire class of eighth-graders for a small parochial school's graduation celebration. The really neat thing about it was that I attended and graduated from this school! The festivities were held in the same church basement where I danced and wore my first pair of high-heeled shoes...
This gig came about not because of my ties there (I don't live in that area anymore) but because a colleague was not able to do it, so she recommended me.
Before going in, I'd wondered if anyone I knew from back then would have a child the right age to be graduating. Sure enough, I recognized one mom who'd been in my younger brother's class, whom I hadn't seen in thirty years!!
I enjoyed a pleasant kind of deja-vu the whole time, thinking of how the kids I was drawing had all just spent eight years in the same environment that I had, a place where I'd done lots of art-related efforts. (I will post more on this aspect at a later date--going to hunt for my sketchbooks from that era!)
Without further ado, here are my photos from the evening.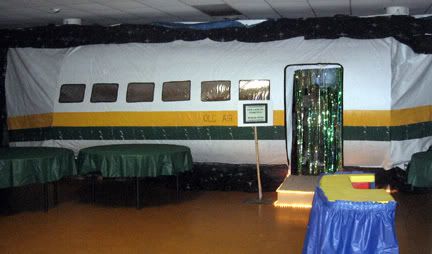 An entire section of the utilitarian cafeteria was enclosed as an airliner...when you stepped in you were in all sorts of exotic locales...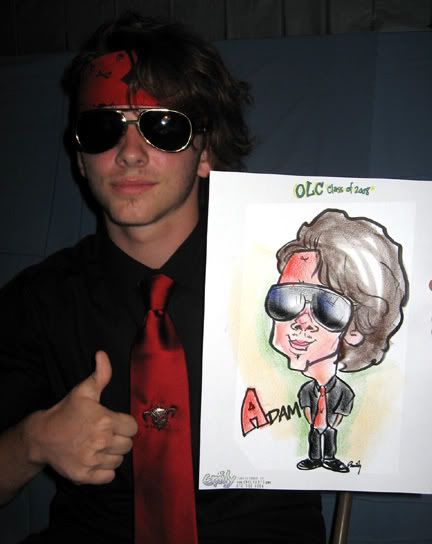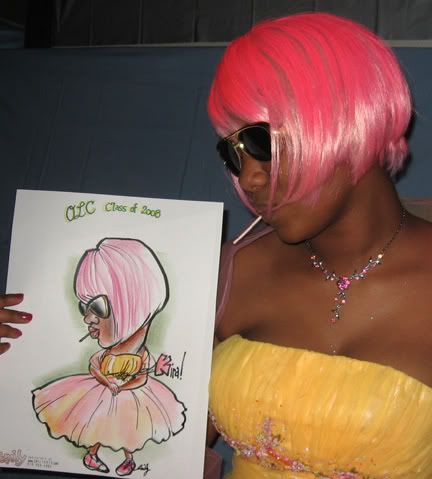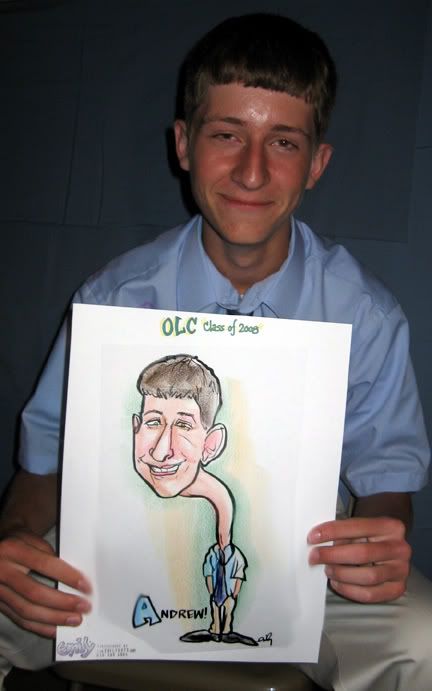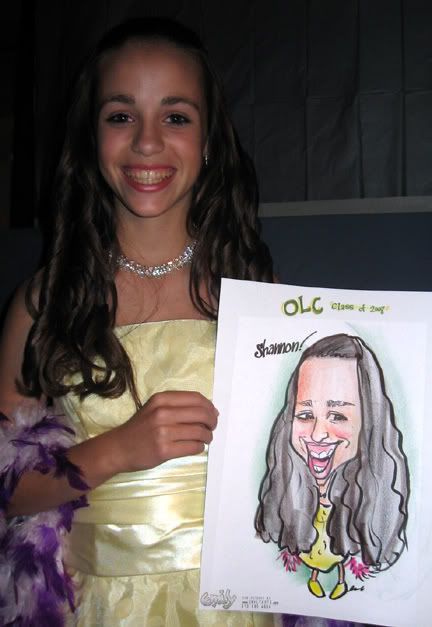 Many of the girls discarded their shoes and had on little footie socks that matched their dresses, as this young lady did.
At the end of the night, most of the 28 full-color, full-body caricatures were on tables, so I climbed up on a chair and got some shots. It took about 2 1/2 hours to do them all, and this time the boys were game at first; the girls waited to see how I drew the boys before they all got in line! :-)