Last night/early this morning was yet another lock-in high school post-graduation party. Once more, it was an eight-artist event, although I only knew three of my colleagues--Pat Harrington, Angie Jordan, and John Sprague. John warmed up on
my
face!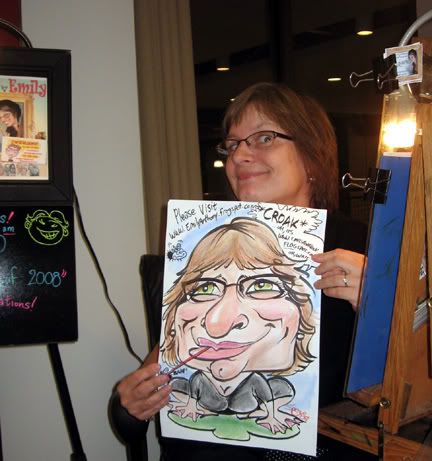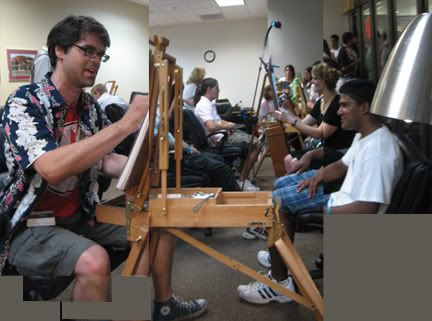 This is a composite photo from my vantage point...we were once again ( this was my second year for this gig) drawing in a college boardroom with a large glass wall so that the line could see in while they were waiting.
Pat even had kids shooting cell phone pics of his hilarious work and screaming loud enough for us to hear:

We drew non-stop and here are a few favorites of mine: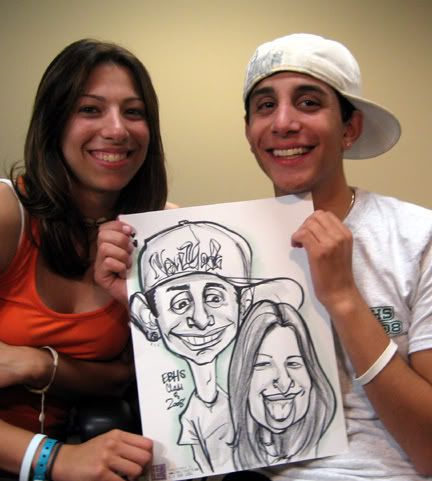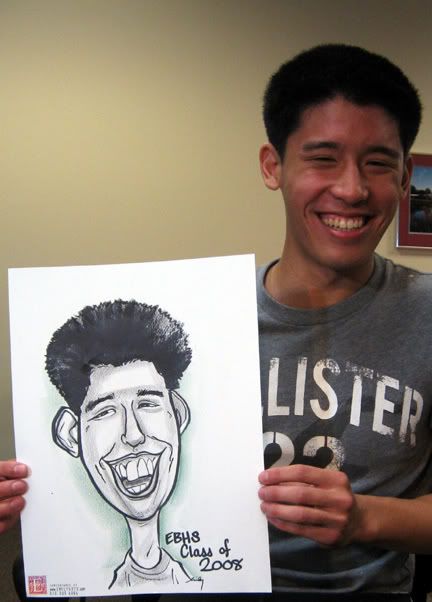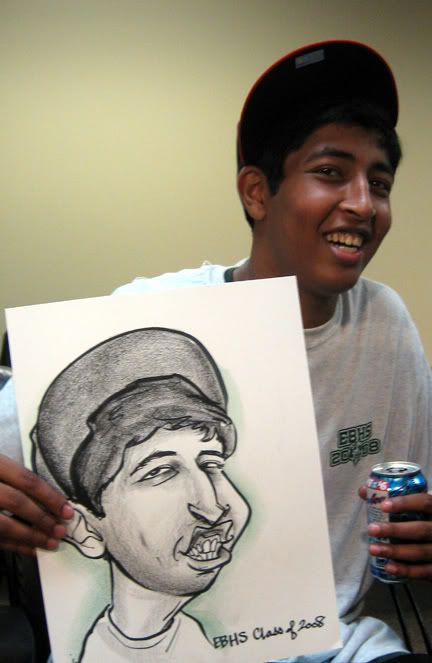 I always marvel at how some events end up with me drawing predominantly guys OR girls. At this one, the guys won...