On Saturday afternoon, I caricatured at party held in the upstairs of this quaint little Irish pub, for a newly graduated Doctor of Osteopathy.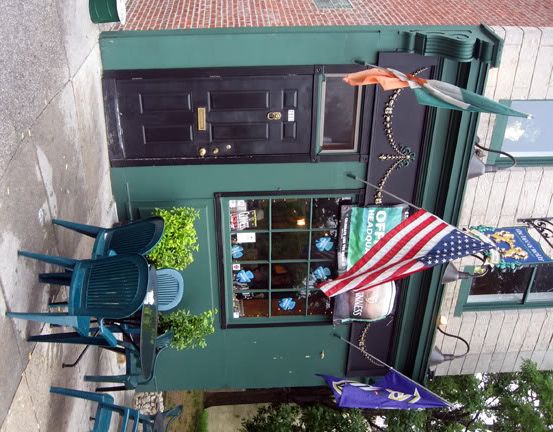 Here's the guest of honor with her husband: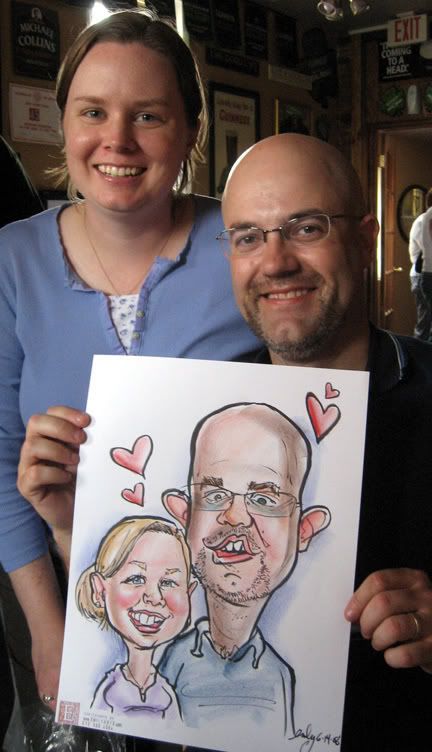 Here is the host, her father: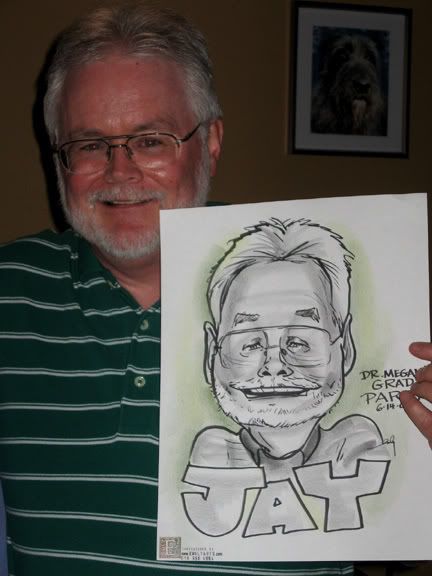 It was a very narrow room, so I elected to just draw at a table instead of using my easel:
I drew the bartender/owner and his drawing now graces the bar!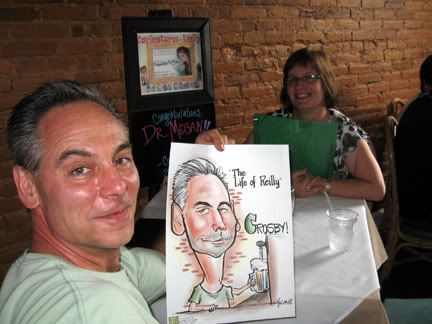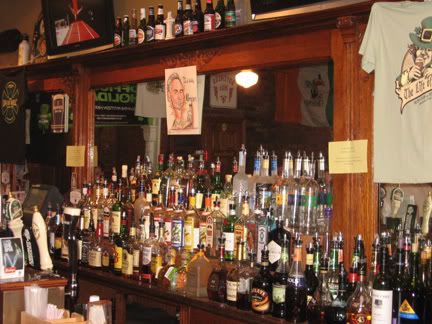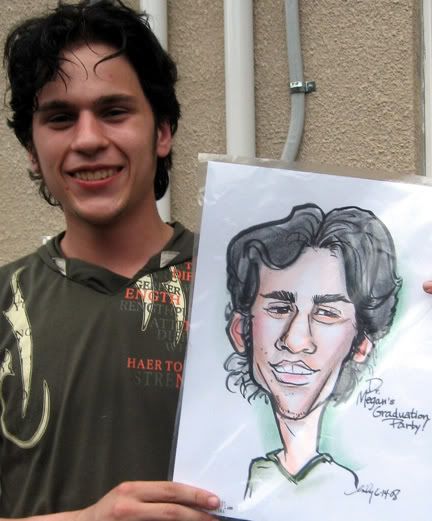 This young man was brought by one of the guests, a Ukranian exchange student who had just arrived from Kiev that morning!! He will be studying to become an interpreter while here. I told him to copy his drawing and send one to his girlfriend back at home! And luckily for me, I got a photo of him after the party.
Finally, I drew this twosome, cousin/widowers who are the best of friends. The host told me everyone says they look like the two gentlemen Muppets who always complain from their balcony. So, with the help of an internet-connected cell phone, I was able to get a reference photo and include them in the caricature!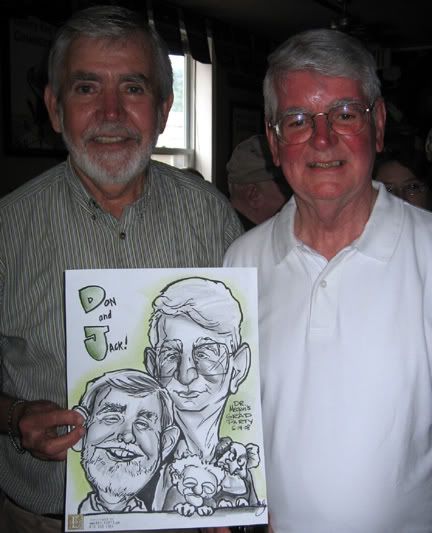 This drawing and the two gentlemen's appreciation of it just made my day! :-)