Very early Thursday morning, I found myself out of my usual caricaturing area to do a very unusual gig. It was held on a small cruise boat circling Manhattan, NYC, celebrating a high school graduation. I've done this gig several times over the years, with fellow caricaturist
Angie Jordan
, but never got any photos, so my intention was to get some this year!
This is the ship: ( sorry they're blurry!)
This is the ballroom where we drew: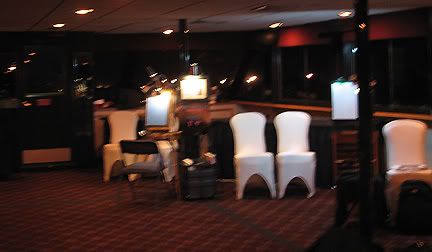 Here are some of the graduates: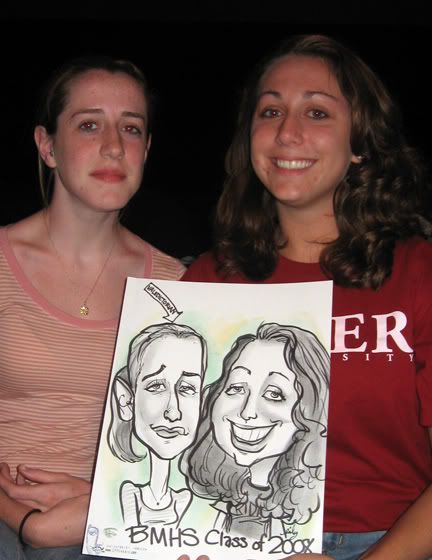 (The little arrow says "valedictorian"!)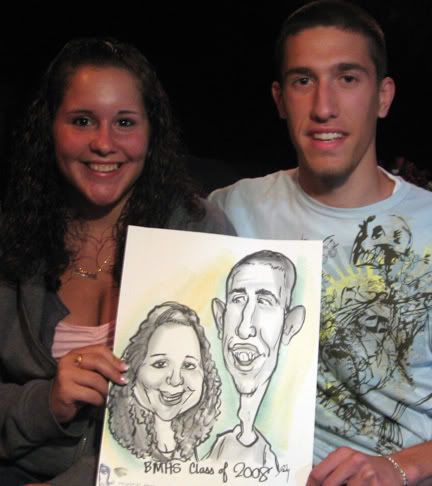 Finally, two shots of some of the scenery: The first was through the door adjacent to my easel. For the second, I actually interrupted a drawing for a moment to get a photo of Lady Liberty as we passed her!