On Saturday afternoon, I helped a family celebrate their one-year-old daughter's birthday with caricatures. Two years ago, I'd done the same thing for their son; they wanted to keep up the tradition, and I was able to draw people this year who hadn't gotten one then...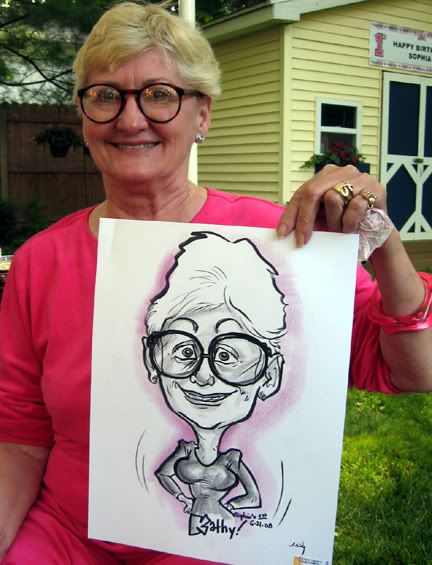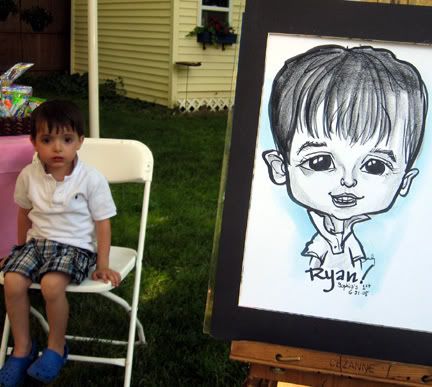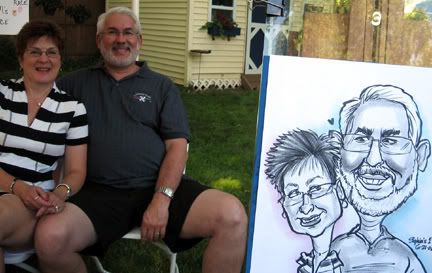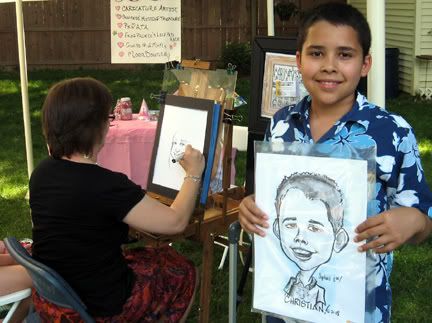 I asked the mom who had taken this pic on her own camera, to get one on mine too!
The party hosts brought out the one I did of them two years ago B.B. ( before blog) so I could get a photo!