For my third and final gig on Saturday, my caricatures were helping to raise money to fight AIDS. A restaurant on the waterfront in Wilmington, Delaware hosted the event, which was both indoors and outdoors. I was seated on the deck, which was beautifully breezy and pleasant, on the longest day of the year, too--so I didn't need my easel light til the very end.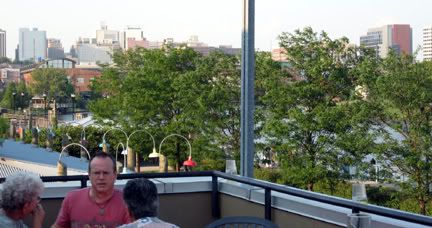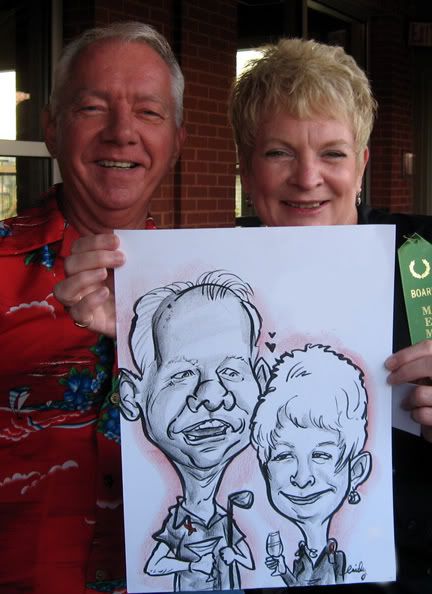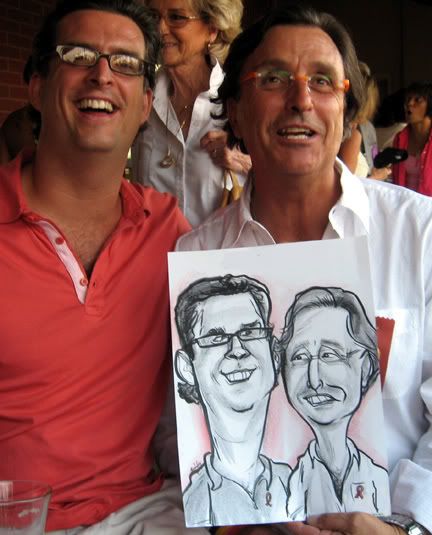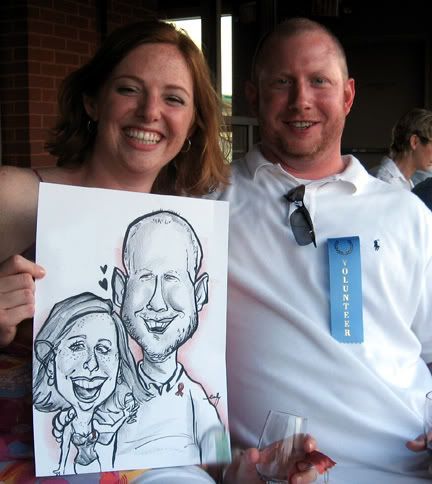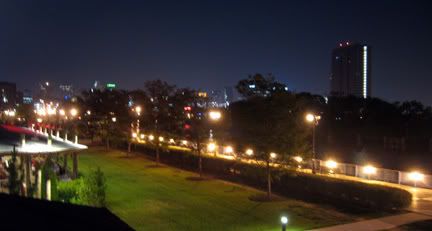 Update: The caricature agency I was hired through for this event, just forwarded me this email from the client--
Hi --
I just wanted to let you know that Emily, our caricaturist for our
event, was FANTASTIC! She was busy all night and did a great job of
capturing our guests in their pictures.
Thanks again and let her know she did a wonderful job!