This one had a unique theme:
Haunted
Post Prom!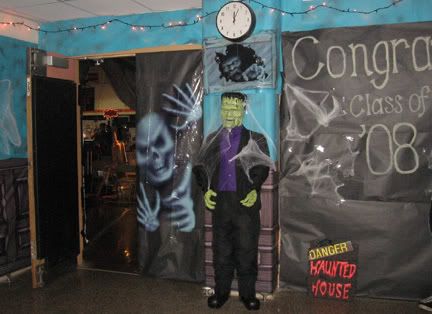 My colleague John Sprague and I were back to this school on Sunday morning for our second year running. However, we didn't know of the theme, or we both would have dressed up...as it was, here are a few shots of us at work. Thanks to the helpful parent who took these photos.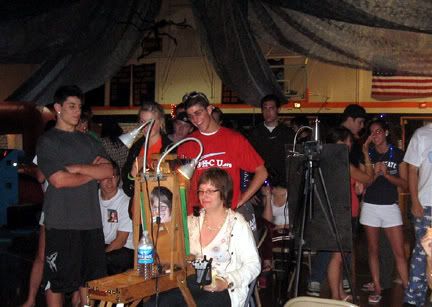 Here are a few of my drawings...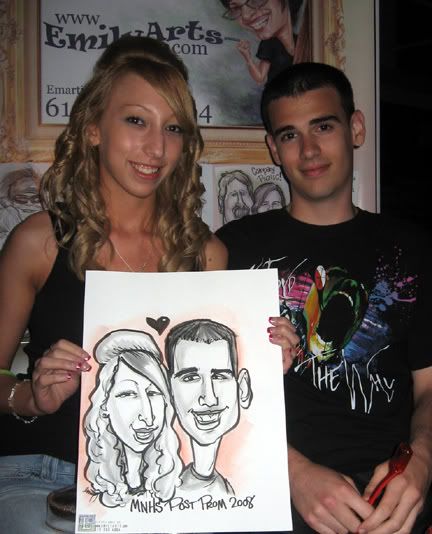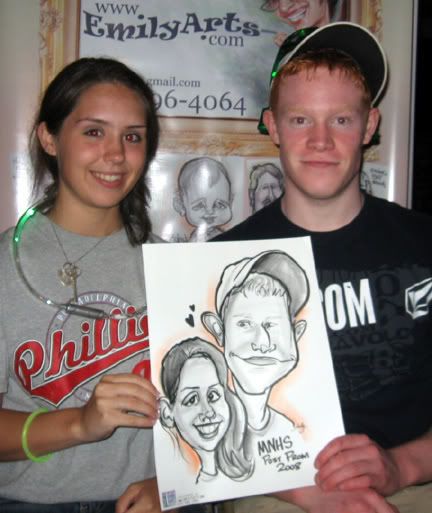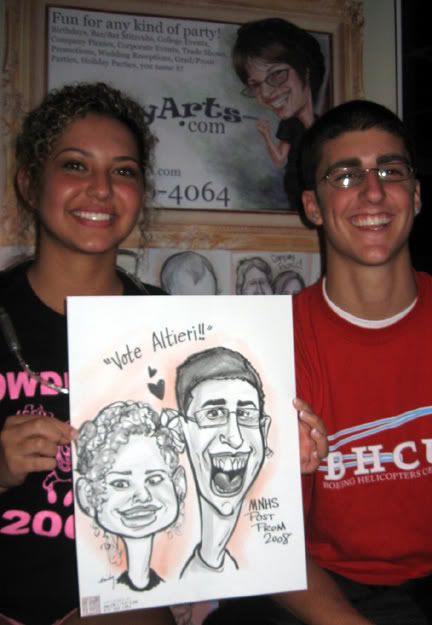 And finally, since I have started a personal trend of photographing the hilariously-decorated restrooms for these events, here is last night's: hardly recognizable, isn't it?