On Friday evening, my friend Bob Miele and I were the caricaturists for the third year running at a Freshman Formal held by a middle school. Last year I remember drawing mostly boys, but this year it was the girls who were lining up!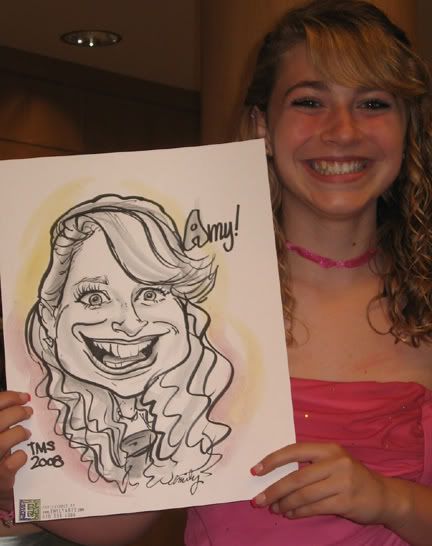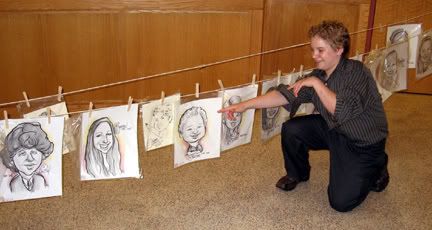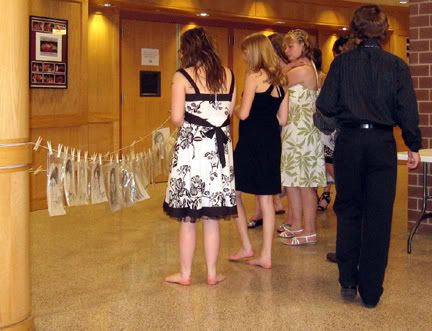 The school thoughtfully provided a clothesline both for display and so the kids didn't have to carry their drawings around.
This gig went quickly for me because a traffic jam caused me to get there five minutes before our timeslot! Usually I try to arrive half an hour beforehand, so I'm not rushed setting up.