Yesterday, I spent my afternoon drawing campers at a nice campground in rural Pennsylvania, alongside a talented face-painter and a moonbounce.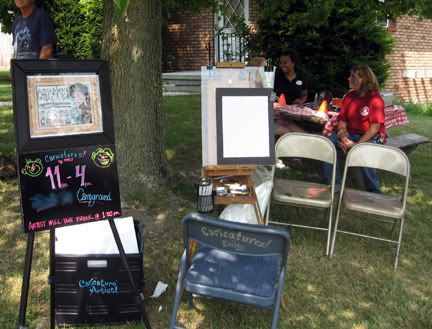 Many of the kids wanted to be drawn in full-face paint, so I obliged and was rather pleased with the results. It's a challenge to get a likeness when their features are obscured!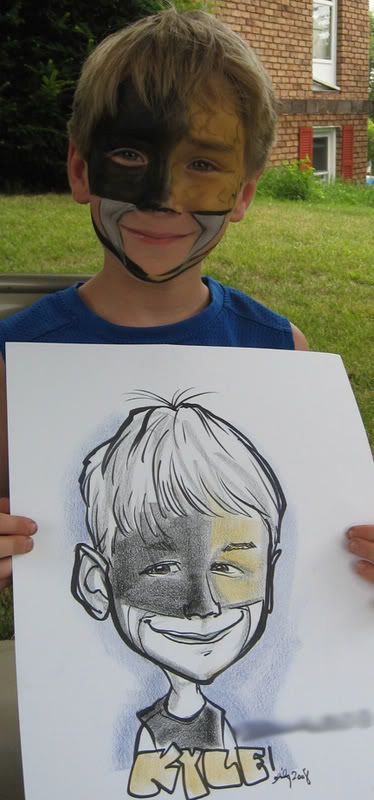 Not everybody was wearing face paint..here are a few more...